Capella Blackberry Aroma 13 ml
Capella Blackberry Aroma 13 ml
SmoKing shop online Specialized store in Electronic Cigarette. Buy Electronic Cigarettes,Best Concentrate Aromas, Instant concentrates,Double Concentration Aroma,Atomizer,Resistance,Propylene Glycol and Vegetable Glycerine. Immediate Shipment and Secure Payments
local_shipping FREE Shipping to Italy for orders with higher price than 49.90€ shipped with GLS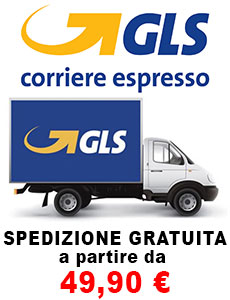 Your order will be processed within 24/48 hours

In case of assistance for the product contact the number +39.0623231549
Description
Capella Blackberry Aroma 13 ml


Capella Blackberry Aroma 13ml extracts to dilute and mix before vaping it in their electronic cigarette. Recommended dilution For Aromas CAPELLA 10% -15%.

Capella Blackberry Aroma 13ml Aroma concentrated fruity doc, to the taste of freshly harvested Blackberries.

Capella Blackberry Aroma 13ml Aromas highly concentrated, soluble in water, do not contain fats, calories, sweeteners or preservatives. The highly concentrated nature of these aromas allows us to offer a concentrate with a suberous flavor, without preservatives and stabilizers. Made with the best ingredients in the United States.
Also suitable for vegan consumers, gluten-free. These aromas do not contain animal products of any kind.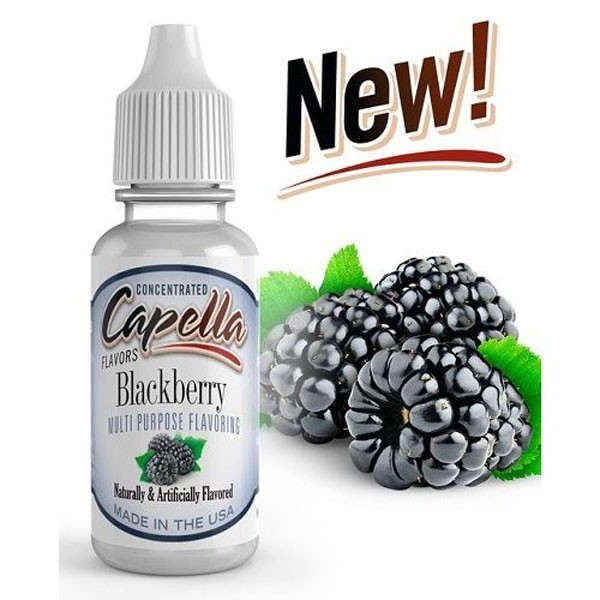 * We remind all shopkeepers and all dealers to register with our online shop, to buy the Vapor Cave flavors at competitive prices.
Data sheet
You might also like