Il Piadinaro dello Svapo JK Barrel Aroma 20 ml
Il Piadinaro dello Svapo JK Barrel Aroma 20 ml
Available from Smo-king in preview the new Triple Concentration Aroma produced by La Tabaccheria. A Liquid born from the collaboration between the famous manufacturer of Tobacco Extracts and the Piadinaro of Svapo. This new taste comes from the encounter of a fine Tobaccos Blend and a mix of Whiskey. A unique aroma
local_shipping FREE Shipping to Italy for orders with higher price than 49.90€ shipped with GLS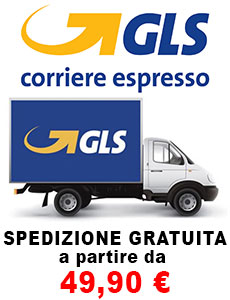 Your order will be processed within 24/48 hours

In case of assistance for the product contact the number +39.0623231549
Description
Il Piadinaro dello Svapo JK Barrel Aroma 20 ml
Il Piadinaro dello Svapo JK Barrel Aroma 20 ml Available from Smo-king in preview the new Triple Concentration Aroma produced by La Tabaccheria. A Liquid born from the collaboration between the famous manufacturer of Tobacco Extracts and the Piadinaro of Svapo. This new taste comes from the encounter of a fine Tobaccos Blend and a mix of Whiskey. A unique aroma
DECOMPOSED AROMA PREPARATION
JK Barrel is a Decomposed Aroma. To obtain the Ready Liquid you will need to follow certain steps. Being a Triple Concentration Aroma it can not be Vaped directly but first diluted with 30 ml of Vegetable Glycerine. Once diluted with the Liquid Glycerine, Nicotine can also be added to increase its gradation. This process can be carried out by adding Nicotine. In this way you will have prepared your Liquid for Electronic Cigarette and you will be ready to fill your Atomizer.
HOW THIS COLLABORATION IS BORN
It is known that we have never been inclined to collaborations, but we are always in life there are exceptions, which, in our case, are not dictated by marketing or advertising pages, of these situations have rejected many. We were happy to collaborate with Federico Mazzolini regardless of how this collaboration on the market will go. If there is one thing that is not lacking, it is the memory, Federico together with our friend Maurice Leonardi that we greet, have found over time Intellectual Honesty, Correctness as well as Estimated towards our products and our company but the honesty Thank you for these times, it should be appreciated and consider a unique and rare merit! When Federico proposed to collaborate with the creation of a product, it is never easy to manage this type of activity, we accepted with enthusiasm, working together, as always, then starting from the analysis of the product up to all the remaining not less important details.
Data sheet