Cyber X Kit 1000mAh Pod Mod Aspire
Cyber X is the new 100mAh Complete Kit, made by ASPIRE, a Pod Mod also, like the previous one, with a semi-transparent futuristic design, small in size but with excellent performance, ideal for Quitting Smoking and starting to Vape Liquid Electronic Cigarette, designed for a vape of Cheek and RDL. Available in colors: GUNMETAL, PEARL SILVER, CORAL ORANGE AND SAGE GREEN. Same cartridge as Cyber X kit, including 3ml TSX Pod with 0.8Ohm or 1.0Ohm Integrated Resistance and neck strap.
Your order will be processed within 24/48 hours

In case of assistance for the product contact the number +39.0623231549
Description
CYBER X Complete Kit Pod Mod Battery 1000mAh by ASPIRE
Cyber X Kit 1000mAh Pod Mod ASPIRE Buy the new Cyber X Pod Mod from Aspire from Smo-King, a partly Transparent Electronic Cigarette, with a Futuristic and Technological Design. The Cyber X is very small with excellent modern and simple vaping performance, in fact it is equipped with both automatic shooting and manual shooting, with an integrated 1000mAh battery and a 3 ml liquid TSX pod, with integrated 0.8 oz coil. 1.0 ohms; ideal for both Cheek Vape and RDL, based on how you insert the Pod it is possible to switch from a more airy shot to a more contrasted one.
CYBER X ASPIRE COMPLETE KIT
Cyber X is a modern Complete Kit that is simple to use, with a neck strap supplied, in a Pod Mod version with a compact, stylish and modern design with half transparent mod; Cyber X Kit mounts the 0.8Ohm TSX Pod and 1.0Ohm TSX Pod, an Integrated Battery of 1000mAh and a Liquid capacity equal to 3ml. An electronic cigarette Small and convenient to always carry with you, a very powerful toy that disappears in the palm of your hand and guarantees excellent performance. Finally, the Mod is subjected to 3 selectable vape modes:
Automatic Shooting

Manual Shooting via Fire Button

Combination of both systems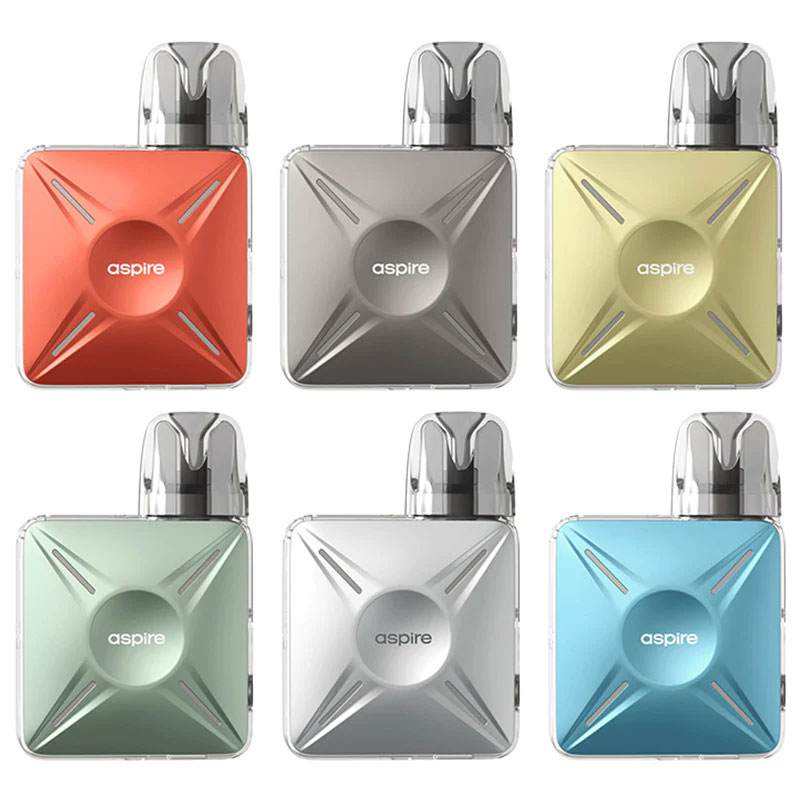 Data sheet