TFV16 LITE Smok Atomizer
TFV16 LITE an excellent ATOMIZER for your Electronic Cigarettes made by SMOK. Ideal atomizer for vaping your favorite Electronic Cigarette Liquid.
AVAILABLE IN 2 COLORS: BLACK AND STAINLES STEEL.
Your order will be processed within 24/48 hours

In case of assistance for the product contact the number +39.0623231549
Description
TFV16 LITE Smok Atomizer
TFV16 LITE Smok Atomizer Buy TFV16 LITE from Smo-King at the best online price, a fantastic Atomizer made by SMOK in its new lightened and improved version. Tank equipped with an Electronic Cigarette Liquid Capacity of 5ml. Same exceptional performance but much slimmer than the TFV16 big brother.
TFV16 LITE
The new TFV16 LITE is equipped with new Mesh Coils that guarantee an excellent aromatic yield and a huge steam production. Thanks to its Tank it can carry up to 5ml of Liquid. The new Top Cap has been designed for a simplified Liquid Refill and without any liquid loss problem. The new Air Flow has been designed to increase the performance of the TFV 16 LITE and to avoid those unpleasant drops of condensation. Great for making large clouds of vapor with liquid. for the vape.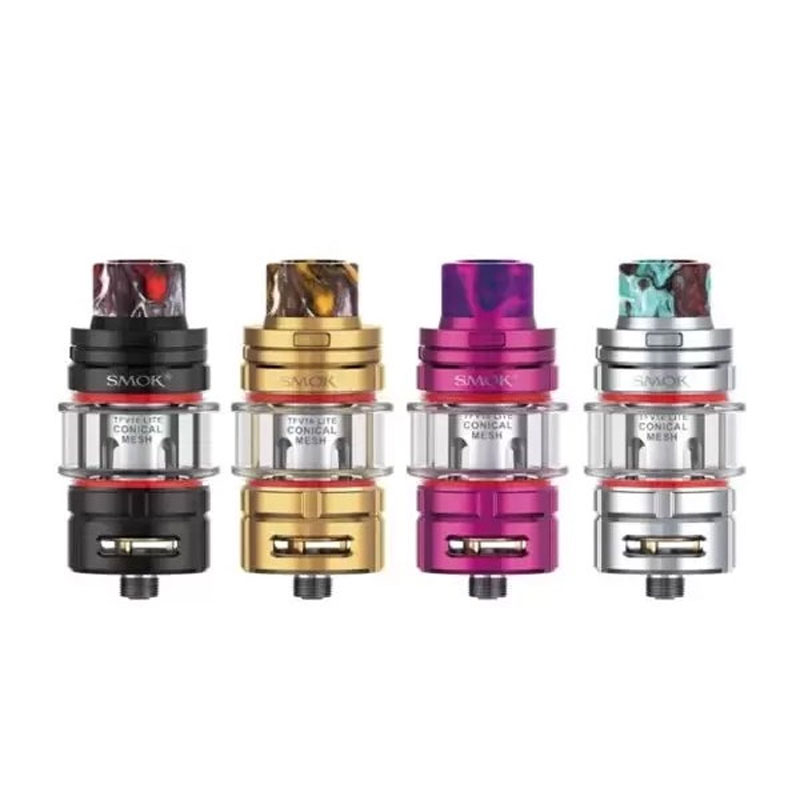 Data sheet
Destra