EFEST Soda battery Charger Dual Post
Buy Efest Soda Dual Post Charger the best known in the vape world. It fits perfectly with your batteries for your mod box to power your atomizers.


Smo-Kingshop online store of electronic cigarettes specialized in the sale of atomizers, resistances, ready liquids, flavorings, accessories and regeneration kits.
local_shipping FREE Shipping to Italy for orders with higher price than 49.90€ shipped with GLS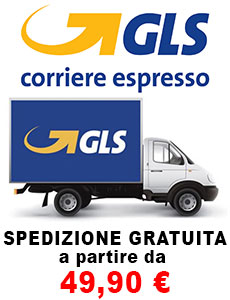 Your order will be processed within 24/48 hours

In case of assistance for the product contact the number +39.0623231549
Description
       EFEST Soda battery Charger Dual Post
Description Efest Soda Dual post:
The most famous Efest Soda Dual Post Battery Charger, simple, perfectly constructed to guarantee maximum quality in the vaping field. It fits perfectly with most batteries like Samsung, Efest, LG, Sony Vtc5, Vtc4, Vtc6, Vtc5a.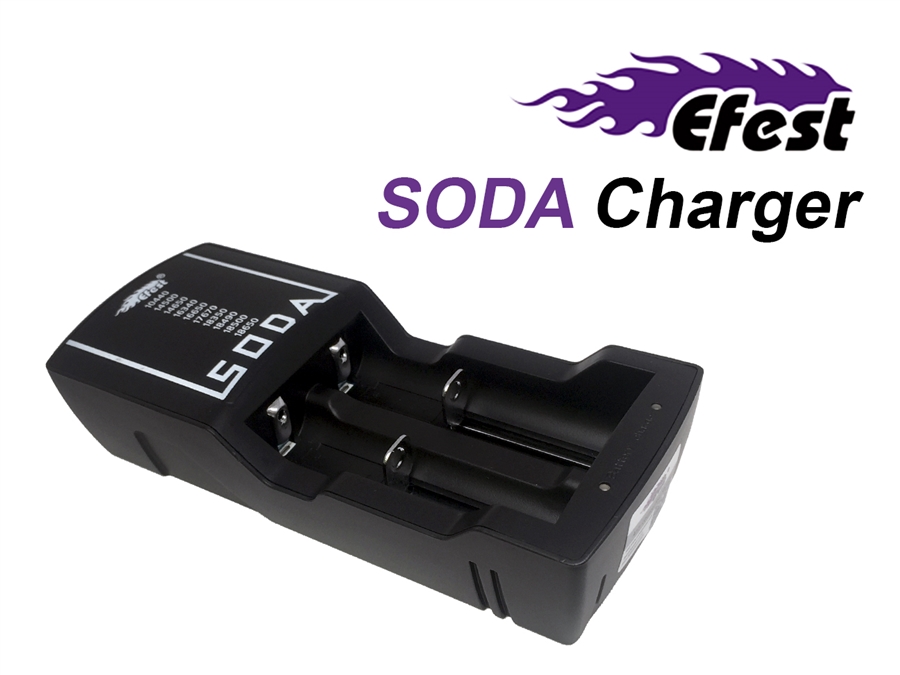 Allows you to load in two modes (0.5A or 1A) by moving a Switch on it.

Compatible batteries: rechargeable Li-ion batteries 10440/14500/14650/16340/16650/17650/17670/18350/18490/18500/18650.

It contains the overvoltage protection system, short circuit and polarity inversion.

Efest SODA can be used with the supplied cable connected to a normal household electrical outlet or with a 12-24 V cable not included (charger for the machine).
TECHNICAL DATA:
AC input voltage: 100 ~ 240V 50 / Hz
DC input: 12V 1A
DC output: 4.2V 0.5 - 1A
cut-off voltage: 4.20V ± 0.05V
Charge 0.5A Current:> 500mA ± 10%
Charging current 1A:> 1000mA ± 10%
Standby power consumption: <20mA
Automatic charging when: 3.9V +/- 0.15mA
Operating temperature: -40 - + 70 ° C
Storage temperature: 0 - 40 ° C
Net weight with power supply: 175g
Weight: 115g
Dimensions L x W x H in mm without power supply: 145 x 62 x 33
Black colour
WARNINGS:
Do not recharge batteries other than those indicated.
Do not leave the batteries unattended during charging.
After charging, remove the batteries from the charger before removing the plug.

Batteries not included.
CLICK HERE To see our complete catalog of Efest Products
                                 
SEGUICI SUl NOSTRO CANALE SOCIAL



 




Data sheet