TD Custom Billet Box Panels Accademia
TD Custom Billet Box Panels Accademia
Smoking shop online store Specialized Electronic Cigarette; Buy Electronic Cigarettes, Complete Kit, Box Mod, Atomizer, Coil, Accessories for Rebuilding, Rebuildable Atomizers, Rasberry, 18650. Display, Circuit. Immediate Shipment and Secure Payments
Your order will be processed within 24/48 hours

In case of assistance for the product contact the number +39.0623231549
Description
TD Custom Billet Box Panels Accademia
TD Custom Billet Box Panels Accademia From the expert hands of TD Custom Venice these fantastic Billet Box Panels take shape. The Billet Box is one of the most popular electronic cigarettes of the moment and Billet Box Vapor has earned a respectable place in the market thanks to the infinite possibility of customization. These fantastic Billet Box Doors will allow you to donate a New Look to your favorite Electronic Cigarette.
These doors are made with different stylistic textures and the colored models are entirely hand-decorated with an airbrush.
These panels are smaller than the original panels and therefore reduce the size of your Billet Box.

The Accademia Panels have a work that reminds of cracks on a wall, particular touches.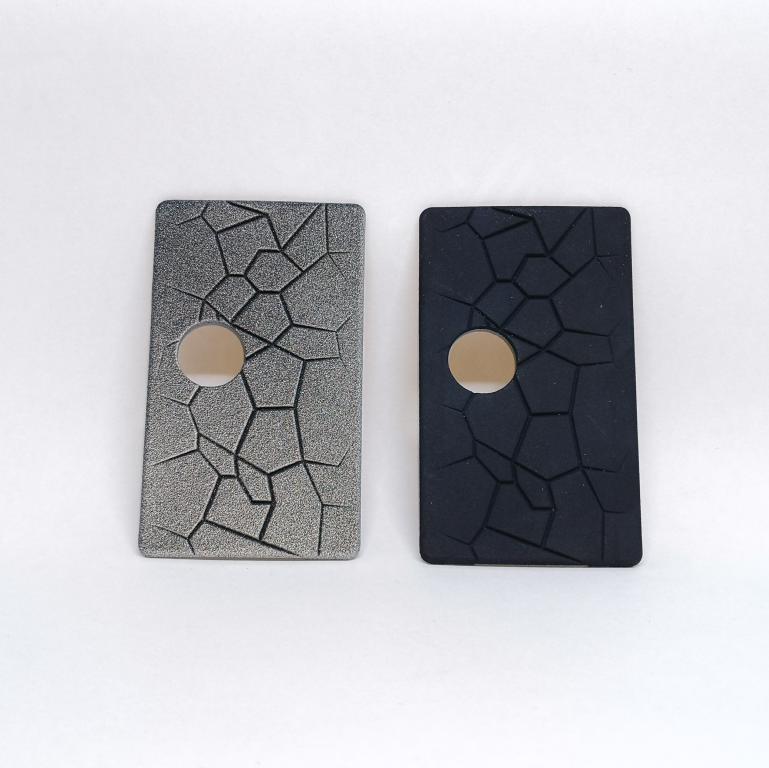 NB: If the doors have to fold, there is an easy way to get them back into shape. They should be put together with one another in the microwave oven for 30 seconds and then left to cool for about 40 minutes. Once cooled they will have regained their original shape and can be used again.