Coil Master Bottle Bottom Feeder Gremlin Box Mod
Coil Master Bottle Bottom Feeder Gremlin Box Mod
Smo-Kinghop Electronic cigarette shop specializing in the sale of atomizers, resistors, ready liquids, flavour, accessories and regeneration kits.
local_shipping FREE Shipping to Italy for orders with higher price than 49.90€ shipped with GLS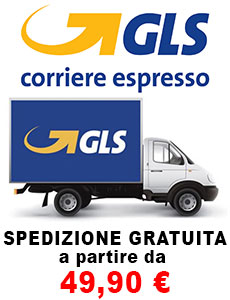 Your order will be processed within 24/48 hours

In case of assistance for the product contact the number +39.0623231549
Description
Coil Master Bottle Bottom Feeder Gremlin Box Mod
The Coil Master Gremlin BF silicone bottle has a 6ml capacity with thicker walls providing perfect squeeze resistance while remaining soft and durable. The airtight 304 stainless steel threaded cap and platinum brand silicone tube ensure there will be no leaking while also allowing complete disassembly for cleaning. Manufactured with BPA free and FDA certified food grade silicone materials free of harmful chemicals. Designed to fit a variety of bottom feed squonk mods currently on the market.
Diameter: 18mm
Height: 45mm
Features:
6ml capacity
Silicone tube
304 stainless steel cap
BPA free, food grade silicone
260 degrees F heat resistance
Data sheet