Eleaf Istick Pico Melo 3 Mini Complete Kit
Eleaf Istick Pico Melo 3 Mini Complete Kit
Smoking shop online store Specialized Electronic Cigarette; Buy Electronic Cigarettes Complete Kit, Box Mod, Atomizer, Resistor, Accessories for Regenerating, Refillable Atomizers, Rasberry, 18650. Immediate Shipment Secure Payments
local_shipping FREE Shipping to Italy for orders with higher price than 49.90€ shipped with GLS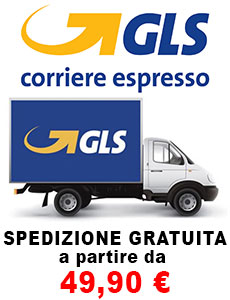 Your order will be processed within 24/48 hours

In case of assistance for the product contact the number +39.0623231549
Description
Eleaf Istick Pico Melo 3 Mini Complete Kit
Product introduction: Eleaf Istick Pico Melo 3 Mini Complete Kit. The iStick Pico, just like its name, is preferable, innovative, compact and exceptional (PICO). Powered by a single 18650 interchangeable cell, which provides a maximum output of 75W and switchable VW / bypass / TC-Ni / TC-Ti / TC-SS / TCR mode. With the top of e-liquid filling design, hidden airflow control and removable frame, the new MELO III Mini is the best match for the iStick Pico.
Parameter:

For iStick Pico:
Size: 45mm * 23mm * 70.5mm
thread: 510 thread
Cell type: high-frequency 18650 cell cell type: (continuous leakage current must be above 25A) Output mode: VW / Bypass / TC (Ni, Ti, SS, TCR-M1, M2, M3) power mode Output: 1-75W Range Resistance: 0.05-1.5ohm (TC Mode) Resistance Range: 0.1-3.5ohm (VW / Bypass Mode) Temperature Range: 100-315 ℃ / 200-600 ℉ (TC Mode) Color: Color hot pink, black, gray, silver, white
Features:

1. Small and cute Appearance: With a compact size, you can keep the kit in the palm of your hand, much more convenient for use and portability.
Data sheet