Gen Fit 40 Complete Kit 2000mAh Vaporesso
GEN FIT 40 the new Complete Kit with 3.5ml iTank X, with a very resistant and elegant 2000mAh Battery Included with a 40W Ergonomic Design, made by Vaporesso, ideal for quitting smoking, to vape with your favorite Electronic Cigarette Liquid. Available colors: MIDNIGHT BLACK, SPACE GRAY, PRUSSIAN BLUE, ROSE GOLD, TAFFY PINK and SIERRA BLUE.
Your order will be processed within 24/48 hours

In case of assistance for the product contact the number +39.0623231549
Description
Gen Fit 40 Complete Kit 2000mAh Vaporesso
Gen Fit 40 Complete Kit 2000mAh Vaporesso Buy the new Electronic Cigarette from Smo-King a Complete Kit of the GEN series made by Vaporesso, consisting of Box Mod GEN Fit 40 and Atom iTank X Vaporesso. This GEN Fit Box has a 2000mAh Integrated Battery and is ideal for Quitting Smoking with a deliverable power of 40W; the Tank instead has an Electronic Cigarette Liquid Capacity equal to 3.5ml supplied with Mesh GTX Resistors of 0.6Ohm and 1.2Ohm.
GEN 200 BOX MOD 220W
Gen 200 is a Complete Kit of the GEN series, with a Compact and Ergonomic Design, but also elegant, characterized by a smooth structure, composed of one of the lightest Boxes in the world of Vaping, well structured and resistant and an 8ml iTank Atomizer. Powered by 2 18650 batteries (not included) with a power of 220W and different vaping modes. Furthermore, Vaporesso Gen is equipped with an innovative Chip, the AXON Chipset, which will guarantee you constant vapor and flavor, precision in dispensing with different Vaping Modes: Pulse Mode, VWN Mode, F (t) Mode.
iTank is the Vaporesso Atomizer, ideal for any Electronic Cigarette with 510 connection, perfect for Pulmonary Vaping. iTank, has a convenient top filling, its strong point is the Turbo Airflow system, which will make the air in the Tank softer; it also has a liquid capacity of 8ml and is supplied with the appropriate resistors, the 0.4Ohm (50-60W) and 0.2Ohm (60-75W) Vaporesso Mesh Coil GTi.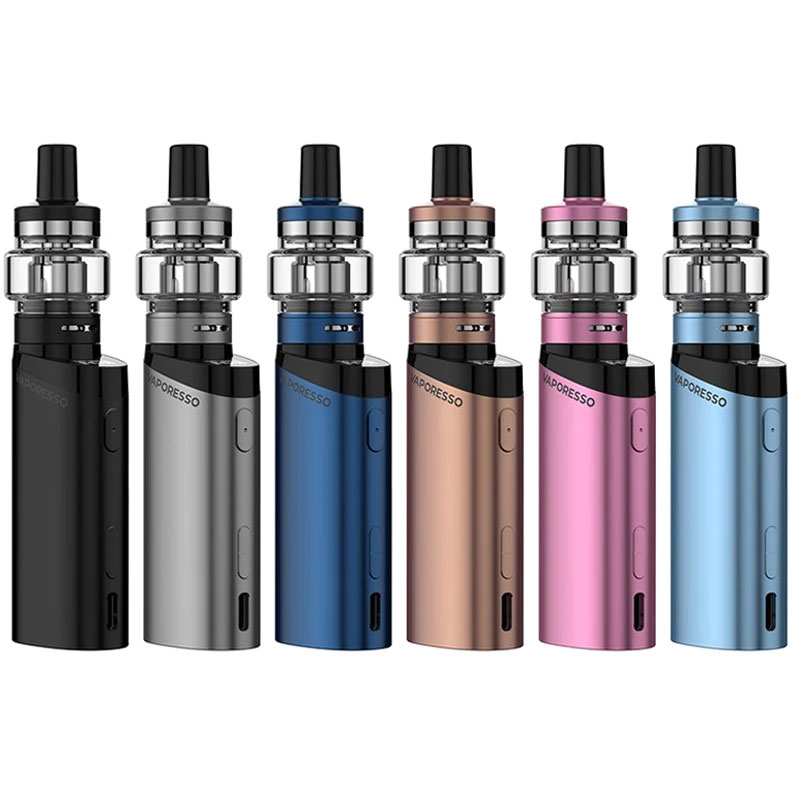 Data sheet
You might also like