FLAVOURART Royal Aroma 10ml
FLAVOURART ROYAL AROMA 10ML
Smo-Kinghop Electronic cigarette shop specializing in the sale of atomizers, resistors, ready liquids, flavour, accessories and regeneration kits.
local_shipping FREE Shipping to Italy for orders with higher price than 49.90€ shipped with GLS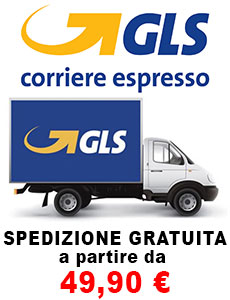 Your order will be processed within 24/48 hours

In case of assistance for the product contact the number +39.0623231549
Description
FLAVOURART ROYAL AROMA 10ML
Description:
The brand new Aroma Concentrato Royal, is a delicate and intriguing taste excellent for everyday vaping.
This Aroma has recently landed in the Electronic Cigarette market and seems to satisfy many fans of electronic cigarette
Its taste is unique and very particular innovative has an immediate and pleasant effect over time
Features:
distinctive Flavourart liquid
The Royal aroma is considered one of the brand new "tabaccosi" aromas which therefore have as main flavor the tobacco with an Amarognolo aftertaste. (like Traditional Cigarettes)
This particular taste is also slightly spicy with notes of Caramel and wood but at the same time sweet and pleasant in the SVAPO
There is also a small percentage of mint dosed to perfection that gives a small pin needed for freshness without interfering with the main taste of the aroma and flavor
Mint is almost imperceptible, hidden in the background. Small notes of liquorice, however very pleasant, have also been felt.
The distinctive feature of the Royal Flavourart aroma is that it hardly does not like it but above all it never tires !!!
Absolutely Recommended
HOW TO PREPARE AND FROM WHAT AROMA is COMPOSED
Recommended dilution For TPA 10% -15% Aromas.
Ingredients AROMA: Propylene glycol (PG) E1520 (Ph Eur), natural
nature identical flavors, ethanol
10ml Certified glass bottle
This insertion for Liquid in Concentrated Aroma, should be inserted in the tasteless neutral base, absolute vaping is not possible.

Keep the product in a cool and dry place every day from heat sources to avoid changing the taste
DO NOT YOU KNOW HOW THE AROMAS WERE DILUTED?
WE ADVISE YOU TO:
WATCH VIDEO TUTORIAL to see how to mix the aromas with the neutral base
ADVICE TO MAKE AND MIX THE AROMAS FOR THE ELECTRONIC CIGARETTE
Procedure N1: MIX the neutral base all'Aroma Purchased on the site Smo-kingshop.it directly in the bottle with percentages from 5 to 10% according to HOW YOU LIKE TO FEEL THE TASTE ù
Example to dilute to 10% Pour the whole Aroma Concentrate 10ml bottle into 90 Ml of NEUTRA Base
in this way you get 100 ml of product ready to SVAPO
Procedure N2: Let the mixture rest with the Aroma Concentrate in the dark and away from direct heat sources for ABOUT 4/5 days (the more you let it rest, the more mature the liquid and then it becomes better)
Procedure N3 Shake the product in a bottle once a day, in this way the molecules break inside and mix well with the base
Repeat this procedure for at least 1 time a day (if two better) for all the days you have your liquid from SVAPO in Maturation
Data sheet