FoodFighter Pound It Aroma 30 ml
POUND IT is an Aroma 30ml Liquid and Electronic Cigarette made by FOODFIGHTER with the flavor of: POUND CAKE WITH LEMON AND SWEET GLAZE.
Your order will be processed within 24/48 hours

In case of assistance for the product contact the number +39.0623231549
Description
FoodFighter Crack Pie Aroma 30 ml
FoodFighter Crack Pie Aroma 30 ml Available from Smo-King il Crack Pie a 30ml Concentrated Aroma created by FoodFighter Juice. FoodFighterJuice is the American leader in the world of vaping and in the creation of liquids for electronic cigarettes. Many flavors created by FoodFighter, Tobacco flavors, Creamy flavors and Fruity flavors to try with your Electronic Cigarette inside your favorite Atomizer.
POUND IT
After the great success of the previous Aromas, Food Fighter Juice makes its debut again with its new POUND IT;
a Creamy and Sweet Liquid absolutely to vape on your electronic cigarette.
A tasty liquid with the flavor of a classic dessert of American cuisine;
enveloping flavor of Pound Cake with lemon zest and a topping of sweet icing.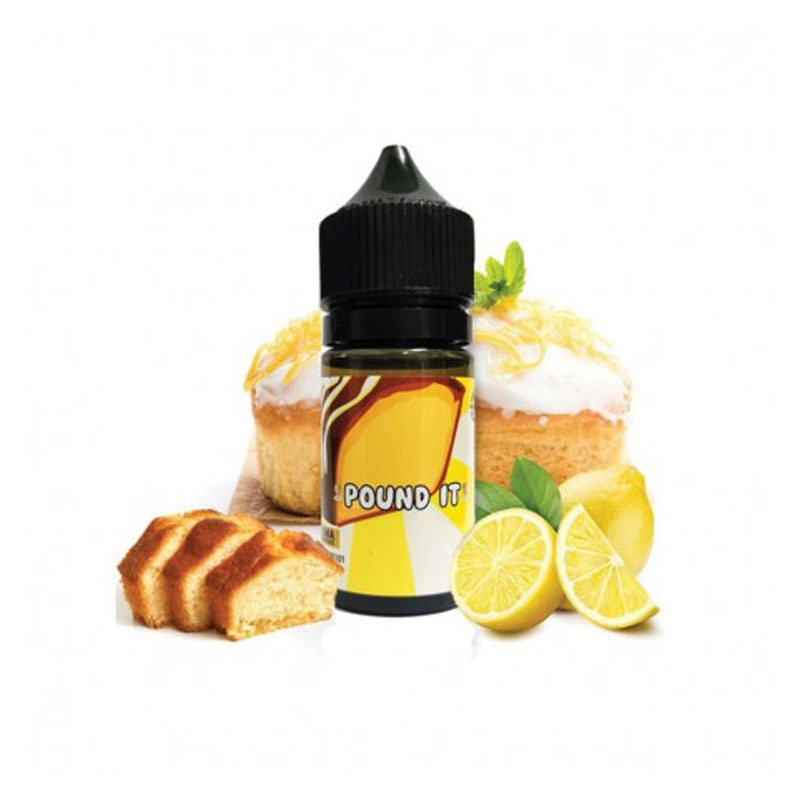 AROMA FOODFIGHTER JUICE PREPARATION
All the FoodFighter Juice products that are present in this Category are Concentrated Flavors and therefore different from previous versions. How to prepare Aroma FoodFighterJuice? They are products to be diluted and not used as they are. These aromas must be diluted to 20% within the Neutral Base which is composed of Propylene Glycol and Vegetable Glycerin. Once the base has been created it will be possible to add Nicotine through the 10ml bottles of Base with nicotine. Once the Neutral Base is ready, just dilute the aroma in the right concentration and you will have your E-Cigarette Liquid.
Data sheet