OBELISK 60 AIO Complete Kit 60W GEEKVAPE
OBELISK 60 AIO is an Electronic Cigarette, with a Compact and Elegant Design, respectful of the environment, with Recyclable Materials and Integrated 2200mAh Battery, made by GEEKVAPE, ideal for quitting smoking, to vape with your favorite Electronic Cigarette Liquid.
Available in colors: BLACK, GUNMETAL, SILVER & BLUE AND SILVER & GREEN.
Your order will be processed within 24/48 hours

In case of assistance for the product contact the number +39.0623231549
Description
OBELISK 60 AIO Complete Kit GEEKVAPE
OBELISK 60 AIO Complete Kit GEEKVAPE Buy the OBELISK AIO from Smo-King, an Elegant Electronic Cigarette, made by GeekVape, with a Compact and Ergonomic Design. OBELISK is a fantastic and powerful Complete Kit with an Integrated 2200mAh Battery, which delivers up to 60W. A perfect Pod Mod to quit smoking and start vaping.
OBELISK 60 AIO
The Obelisk 60 AIO Box is made by Geekvape with recyclable materials and is powered by a 2200mAh battery and is capable of delivering 60W maximum, as well as being very elegant and powerful, it has a new Chip installed inside it, which will allow you a '' autonomy of about 48 hours, with intelligent control of the power supplied. In addition, this Complete Kit mounts the new Z TOP AIRFLOW SYSTEM, which attaches to the Box by means of magnets, allowing a much more precise control of the air flow, guaranteeing further quality and zero liquid losses. Capacity of the Liquid for Electronic Cigarette equal to 4 ml.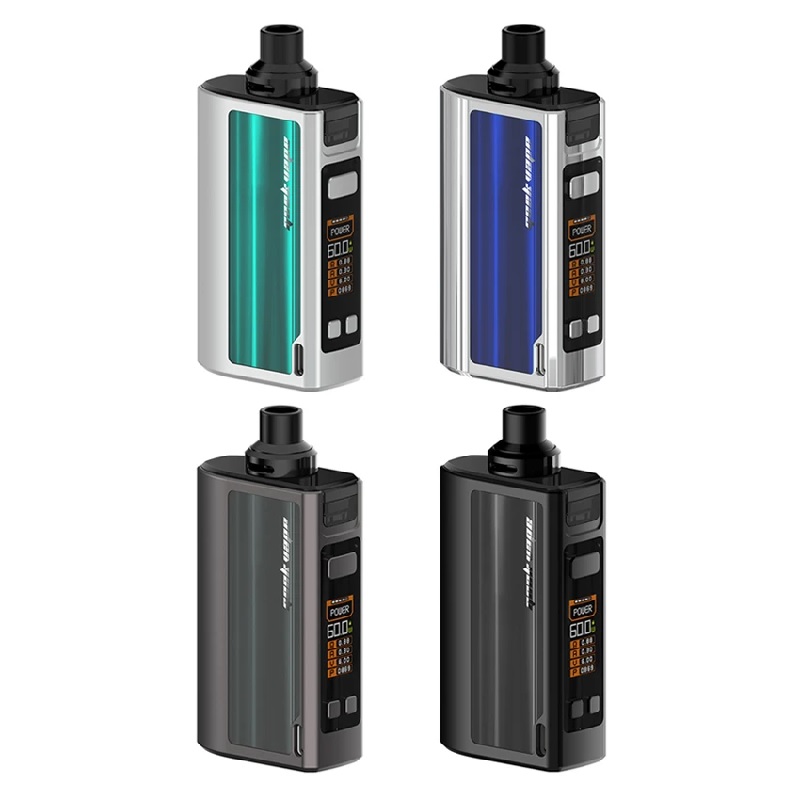 OBELISK AIO FEATURES:
Dimension: 47.5x24x97mm

Material: Recyclable

Power: 1-60W

Resistance Range: 0.1-3.0Ohm

Temperature range: 200-600 ° F / 100-315 ° C

Battery: Integrated 2200mAh

Display: 0.96 inch TFT

Charging: USB-C 5V / 2A

Chip: Z Top Airflow System
INCLUDED IN THE PACKAGE:
1x Obelisk 60 Aio (4ml)

1x P Series Coil 0.4Ohm 50-60W (Pre-Installed)

1x P Series Coil 0.5Ohm 40-50W

1x Coil Tool

1x USB-C cable
Data sheet