AP2 Aegis Pod 2 Pod Mod 900mAh Geekvape
AP2 known as Aegis Pod 2 is the new Pod Mod born in the Geekvape house, with a Compact, Elegant and Powerful Design, covered with a Resistant shell with an IP67 tri-proof system, powered by 900mAh Integrated Battery, ideal for quitting smoking, for vaping with your favorite Electronic Cigarette Liquid. Available in the colors: BLACK, RED, BLUE, GREEN CAMO, BLUE CAMO and GRAY CAMO.
Your order will be processed within 24/48 hours

In case of assistance for the product contact the number +39.0623231549
Description
AP2 Aegis Pod 2 Pod Mod 900mAh Geekvape
AP2 Aegis Pod 2 Pod Mod 900mAh Geekvape Buy the new Aegis Pod 2 known as AP2 from Smo-King, an Elegant and pocketable Pod Mod thanks to its small size, made by GeekVape, with a Compact and Ergonomic Design, perfect for MTL vaping, therefore recommended for beginners. Aegis Pod2 is a Pod with 900mAh Integrated Battery and has an innovative IP67 tri-proof system able to cushion any bumps and scratches. The Pod Mod AP2 is ideal for Quitting Smoking and starting to Vape the Electronic Cigarette.
AEGIS POD 2 (AP2)
Aegis Pod 2 (AP2) is the new Pocket Pod Mod at GeekVape, a perfect Cigarette for Quitting Smoking, covered with a protective and resistant shell and the IP67 system, able to further cushion any type of shock, with Integrated 900mAh Battery and fast charging via USB-C. AP2 has a multipurpose Fire Button, which carries out the activation of the automatic shot as its main function but also allows you to adjust the power of the Mod on 3 different Levels, you will also have the possibility to secure your cigarette with the Lock option .
The AP2 Pod has an Electronic Cigarette Liquid capacity of 4.5ml, with interchangeable Resistance, compatible only with G Series Coils; the 0.8Ohm G Coil (12-15W) and the 0.6Ohm G Coil (13-18W) are included in the package.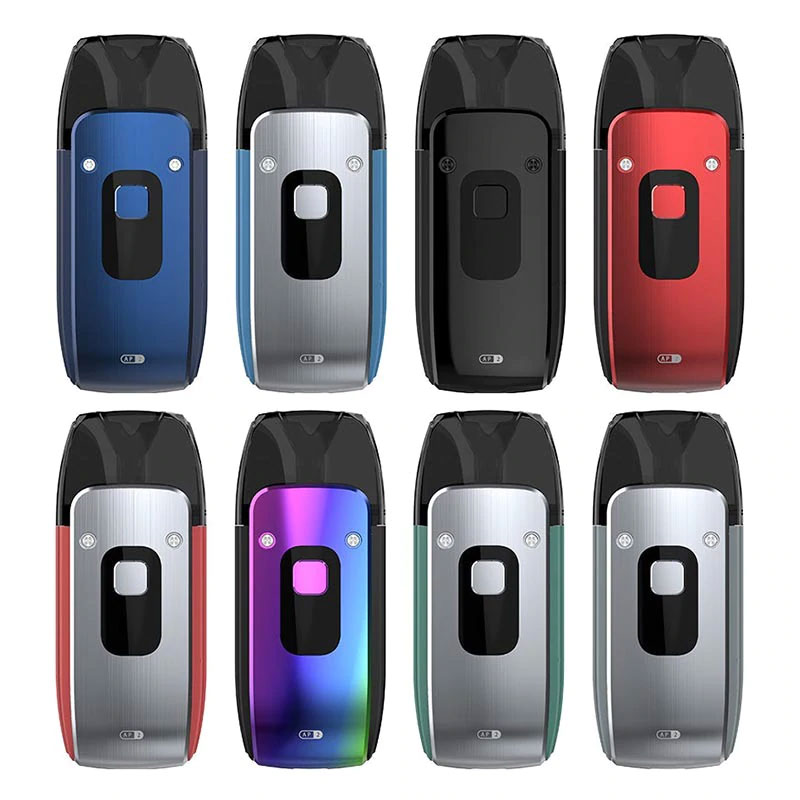 Data sheet