JUUL Promo 2x1
PROMO FLASH which offers 2 JUUL REPLACEMENT BATTERY KIT at the best online price. In this 2x1 Promo you can receive 2 JUULs at your home for the price of one and even less, a really convenient offer. Available in Promotion 2 Juul: SILVER and GRAY.
HURRY UP TO PURCHASE THIS FANTASTIC 2x1 PROMO, IDEAL TO STOP SMOKING AT A DISCOUNTED PRICE.
DISCOVER THE OFFER NOW.
Pack description
JUUL Promo 2x1
JUUL Promo 2x1 Available from Smo-King the PROMO with 2 Batteries made by Juul in the Gray and Silver version, to be combined with the JuulPods. Juul is an Electronic Cigarette with Excellent Performance and Small Size, very easy to use, with a capacity of 200mAh. A Kit specially designed for Smokers who are looking for a real alternative to Quit Smoking. 2x1 promotion, at a really great price, where a Juul Battery will be given to you by us. DISCOVER THE OFFER NOW.
REPLACEMENT BATTERY
The Replacement Battery for your Juul Cigarette, produced by Juul, has a Compact and Ergonomic Design, and perfect to be carried with you all day where and when you want. A Kit that comes with a Juul Device and a USB Charging Dock, you can choose between Juul Gray and Juul Silver, while the JuulPods, Preloaded Liquid Cartridges for Electronic Cigarettes, are not included. The Juul Battery is truly innovative, as it has a Temperature Controller and a series of sensors to provide readings on the Charge Level, revealing when you are vaping. The Pods are inserted in the upper part of the Battery and many different Nicotine Liquids are available. Finally, the Juul Kit is rechargeable via Magnetic Charger, which will take about an hour to fully charge it, or via Portable Charging Case (not included).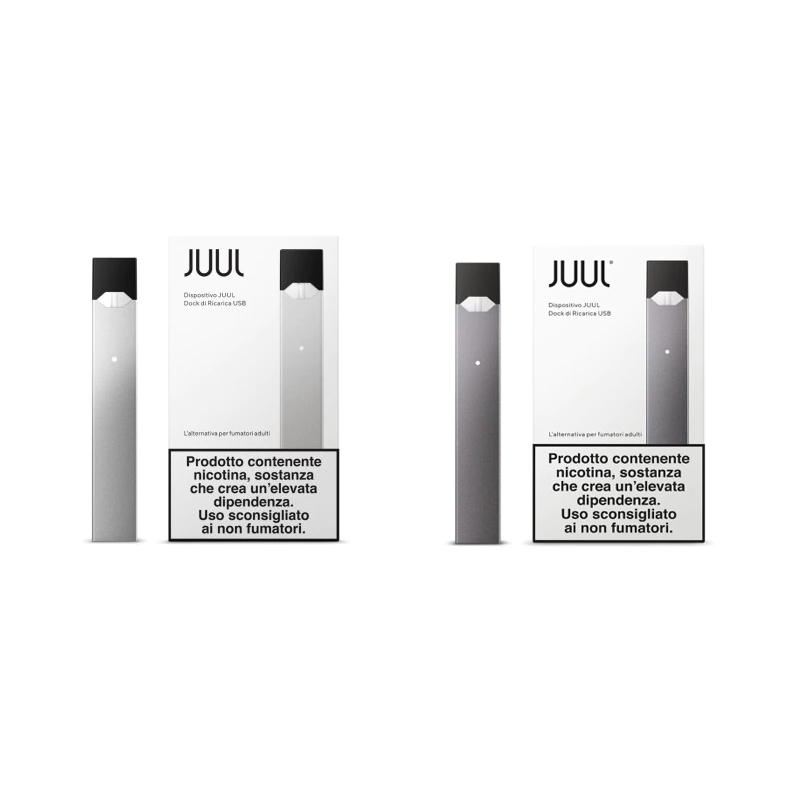 FEATURES:
Battery: Integrated 200mAh

Color: Gray and Silver

JuulPods: Preloaded Pods (not included)

Container capacity: 0.7ml (not included)
PACKAGE CONTENTS:
2x Juul Batteries (Gray and Silver)

2x USB charger

2x User Manual

2x Instructions for use