Enjoysvapo Tobacco Usa Mix Eliquid 10 ml
Enjoysvapo Tobacco Usa Mix Eliquid 10 ml
On Smo-king online shop you will find the 10 ml Enjoysvapo ready eliquids made by Enjoy svapo, the creators of the famous 50 ml eliquids mix from the Santone collection and the Arctic line. Tobacco Organic or high quality fruity and creamy liquids, the Enjoysvapo eliquid will allow you to taste the real essences extracted on your electronic cigarette both with and without nicotine. All Enjoy Svapo electronic cigarette liquids are made in Italy with top quality
Imposta di Consumo Inclusa
local_shipping FREE Shipping to Italy for orders with higher price than 49.90€ shipped with GLS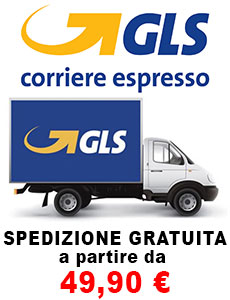 Your order will be processed within 24/48 hours

In case of assistance for the product contact the number +39.0623231549
Description
Enjoysvapo Tobacco Usa Mix Eliquid 10 ml
Enjoysvapo Tobacco Usa Mix Eliquid 10 ml  On Smo-king online shop you will find the 10 ml Enjoy Svapo ready liquids made by Enjoysvapo, the creators of the famous 50 ml liquids mix from the Santone collection and the Arctic line. Tobacco Organic or high quality fruity and creamy liquids, the Enjoysvapo eliquid will allow you to taste the real essences extracted on your electronic cigarette both with and without nicotine. All Enjoy Svapo electronic cigarette liquids are made in Italy with top quality
TOBACCO USA MIX
The Tobacco Usa Mix by Enjoy Svapo is a tobacco-ready liquid that uses many of the essences used for the aromatization of cigarettes to guarantee a high fidelity to classic blondes. Once your atomizer is filled, you will recognize floral notes and a smoky aftertaste indicated for ex-smokers who are beginners with the electronic cigarette but also appreciated by those for more experienced vapers.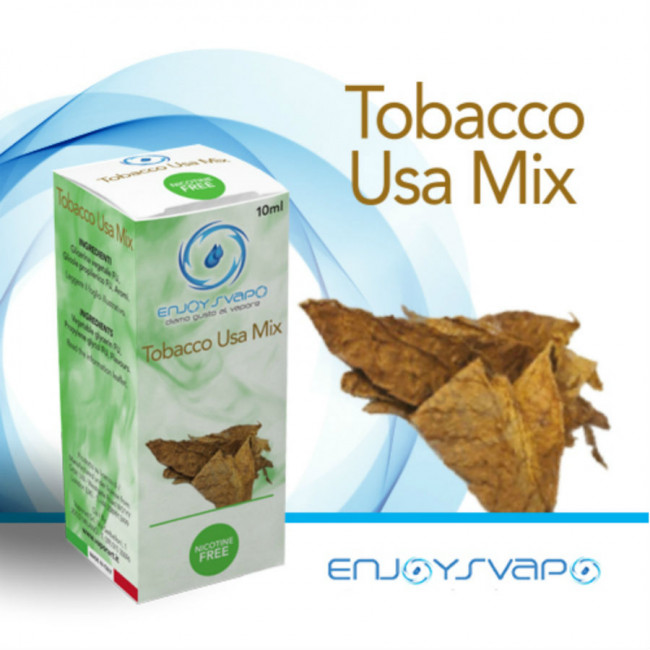 WARNINGS
Plastic bottle with childproof cap
Product with nicotine
Read carefully the use rules.
Do not swallow.
NOT FOR SALE TO THE MINORS OF YEARS 18
Keep out of reach of children
In case of contact with eyes and skin, wash with plenty of water and soap
If you feel sick, contact a doctor.
Keep locked up.
Data sheet