Seven Wonders Pool Party 50 ml Mix
Seven Wonders Pool Party 50 ml Mix
Smo-Kinghop Electronic cigarette shop specializing in the sale of atomizers, resistors, ready liquids, flavour, accessories and regeneration kits.
Imposta di Consumo Inclusa
Your order will be processed within 24/48 hours

In case of assistance for the product contact the number +39.0623231549
Description
Seven Wonders Pool Party 50 ml Mix
Seven Wonders Pool Party 50 ml Mix Dive into a frozen pool full of fruit! Savor pure mentholate with fruit!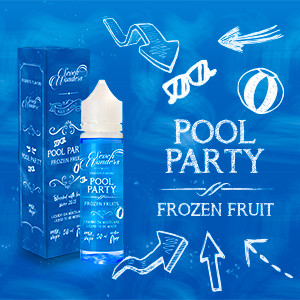 50 ML MIX PREPARATION
It is always recommended to dilute the 50ml Mix Eliquid with the 10ml Base with a concentration of VG/PG equal to 70/30. In this way your Liquid will be perfect to be used with Cloud Atomizers. Thanks to the 10ml Base you can also add Nicotine to your Liquid.
Data sheet