T-Juice Red Astaire 3mg 100ml Packet
TASTE: RED FRUITS, EUCALYPTUS, ANISE, BLACK GRAPES AND A HINT OF MENTHOL.
10ML AROMA RED ASTAIRE

60ml NIC MASTER VG VEGETABLE GLYCERINE

10ml GALACTIKA PG PROPYLENE GLYCOL

x2 BASE NICOTINE 50/50 20mg
Pack description
RED ASTAIRE
Red Astaire is undoubtedly one of the best known aromas of all Europe in the world of Vaping! The refined taste of this aroma is formed by a prevalent part of red berries and black grapes where, joining the intense notes of eucalyptus, anise and menthol, they create this composition incredibly sought after by all vapers especially during the summer.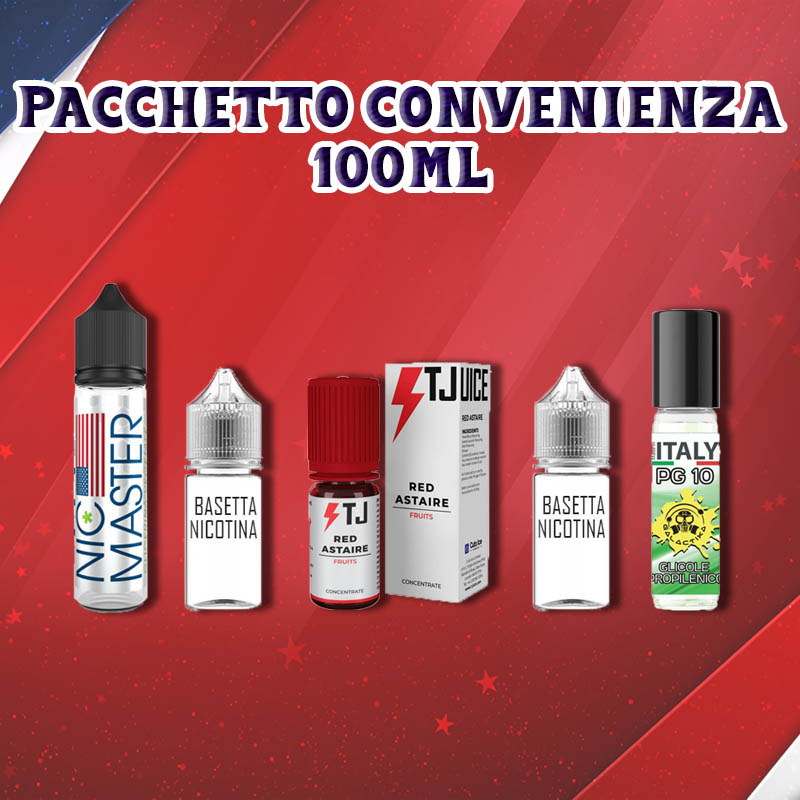 PACKAGE PREPARATION 100ML
RED ASTAIRE is a Concentrated Aroma and must therefore be diluted with the Neutral Base to obtain your Liquid for Electronic Cigarette. To have a finished liquid of 100ml with Nicotine 3mg, all you have to do is add your CONCENTRATED AROMA 10ml, GALACTIKA PG PROPYLENE GLYCOL 10ml and the 2 BASES OF NICOTINE 50/50 at 20mg inside the NIC MASTER VG VEGETABLE GLYCERINE 60ml bottle.
Recommended Concentrate Aroma Dilution: 10%