T-Juice Heisenberg 3mg 100ml Packet
TASTE: FRESH FRUIT.
10ML AROMA

HEISENBERG

60ml NIC MASTER VG VEGETABLE GLYCERINE

10ml GALACTIKA PG PROPYLENE GLYCOL

x2 BASE NICOTINE 50/50 20mg
Pack description
HEISENBERG
HEISENBERG by VAMPIRE VAPE is a wonderful mix of carefully selected fruit. One of the most popular liquids is now again available in 10ml format but in a complete package, therefore liquid ready.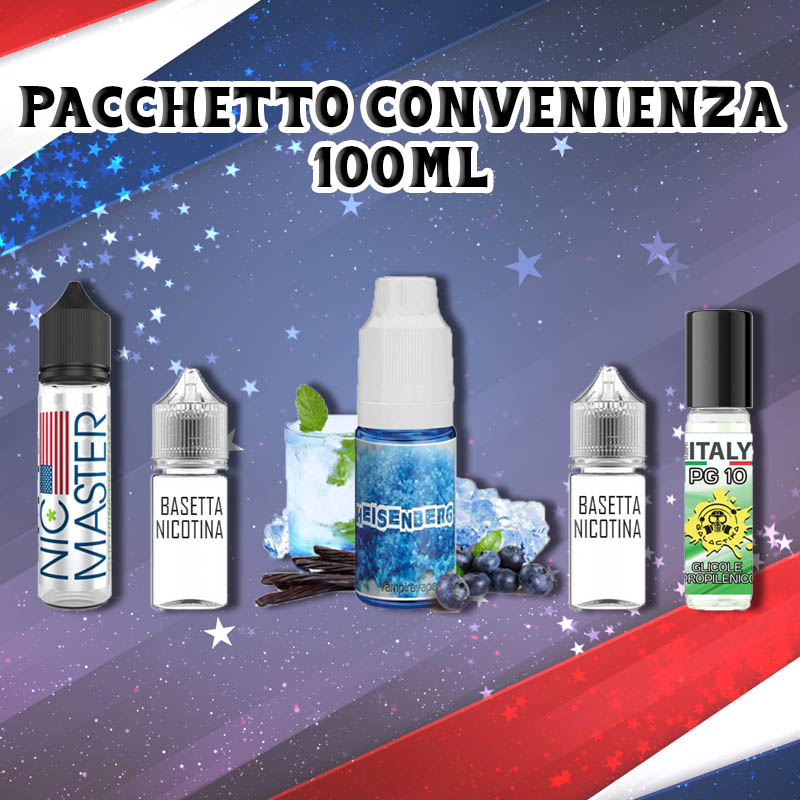 PACKAGE PREPARATION 100ML
HEISENBERG is a Concentrated Aroma and must therefore be diluted with the Neutral Base to obtain your Liquid for Electronic Cigarette. To have a finished liquid of 100ml with Nicotine 3mg, all you have to do is add your CONCENTRATED AROMA 10ml, GALACTIKA PG PROPYLENE GLYCOL 10ml and the 2 BASES OF NICOTINE 50/50 at 20mg inside the NIC MASTER VG VEGETABLE GLYCERINE 60ml bottle.
Recommended Concentrate Aroma Dilution: 10%