Tnt Vape Tabac Hidalgo Aroma 20 ml
Tnt Vape Tabac Hidalgo Aroma 20 ml
The new Tnt Vape line is available from Smokingshop. A new selection of Tobaccos chosen and treated with care as Tnt Vape has always done. Choose from the four flavors that you prefer and enjoy your Liquid for Electronic Cigarette. Do not miss the chance to try these new Tobacco eLiquids.
local_shipping FREE Shipping to Italy for orders with higher price than 49.90€ shipped with GLS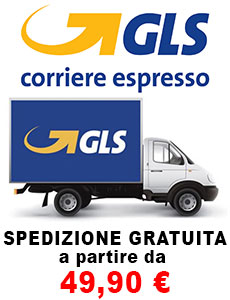 Your order will be processed within 24/48 hours

In case of assistance for the product contact the number +39.0623231549
Description
Tnt Vape Tabac Hidalgo Aroma 20 ml
Tnt Vape Tabac Hidalgo Aroma 20 ml The new Tobacco line of Tnt Vape has arrived from Smo-king. New recipes dedicated to Tobacco ready to become a must like all Liquids for Electronic Cigarettes produced by Tnt Vape. Tobacco liquids studied in detail to be perfect for Vaping inside your Atomizers.

Concentrate in PG to be diluted with 30ml of Vegetable Glycerine, click on the Glycerin image to buy it from our Shop.

Add Nicotine to your liquid by purchasing it at this LINK.

20ml aroma in a 30ml bottle.
Data sheet