Tobacco Latakia Aroma 10ml
Tobacco Latakia Aroma 10ml
Buy Aromas La Tabaccheria Latakia aroma 10ml True Tobacco Extracts, 100% Organic, Certificates and Products in Italy. The Natural Tobacco Flavor for Electronic Cigarette ready to Use Agita and Svapa. No ripening time is needed,
local_shipping FREE Shipping to Italy for orders with higher price than 49.90€ shipped with GLS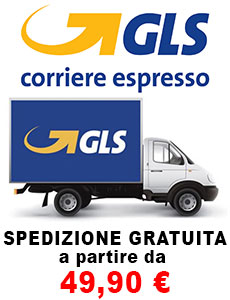 Your order will be processed within 24/48 hours

In case of assistance for the product contact the number +39.0623231549
Description
Tobacco Latakia Aroma 10ml
La Tabaccheria Latakia Aroma 10ml Description Flavors Tabaccosi La Tabaccheria Tobacco Extract Latakia is a tobacco belonging to the Fire Cured class. It is smoked with different qualities of wood and aromatic herbs that give this tobacco the strongest aromatic properties of each other. It is used in almost all pipe mixes as a condiment and even its minimal presence guarantees an intense and satisfying taste. Latakia tobacco extract is an inseparable companion for the most demanding vapors looking for a truly unique taste. Intense and aromatic taste. Tobacco taste
DISCOVER ALL THE AROMAS La Tabaccheria CLICK HERE!!! Suggested dilution For Aromas THE TABACCHERIA 5% MAX 10%. Ingredients AROMA: Propylene Glycol (PG) E1520 (Ph Eur) Glass flask with 10ml airtight cap
This listing is for 1 Flask in Concentrated Flavor !!! Remember that it should be inserted in Base Neutra Insapore, absolute vaping is not possible. 100% ITALIAN PRODUCT Keep the product in a cool and dry place away from sources of heat to prevent the taste from changing
DO NOT YOU KNOW HOW THE AROMAS WERE DILUTED? Smo-King is Your Answer !!
THE ARABS THE TABACCHERIA ARE READY TO USE THEREFORE AGITA AND SVAPA DOES NOT TAKE ACTION INTO ACTION
Small Indispensable Steps To see how to mix the aromas with the Bases
ADVICE TO MAKE AND MIX THE AROMAS FOR THE ELECTRONIC CIGARETTE
Procedure N1: MIX the Neutral Base with the Aroma (Purchased on the site Smo-kingshop.it) directly in the bottle with percentages from 5 to MAX 15% according to HOW YOU LIKE TO FEEL THE LIQUID OF THE CIGARETTE
Example to dilute to 10% Pour the whole Aroma Concentrate 10ml bottle into 90 Ml of NEUTRA Base
In this way you get 100 ml of product ready for SVAPO

Procedure N2: Let the mixture rest with the Aroma Concentrate in the dark and away from direct heat sources for ABOUT 4/5 days (the more you let it rest, the more mature the liquid and then it becomes better)

Procedure N3: Shake the product in a bottle once a day, in this way the molecules break inside it and mix well with the Base.
Repeat this procedure for at least 1 time a day (if two better) for all the days you have your liquid from SVAPO in Maturation.
SEE ALSO THIS TUTORIAL OF DANIELINO77 LINK
Procedure with Magnetic Stirrer BUY MAGNETIC AGITATOR HERE

If you have a Magnetic Stirrer, turn at least one hour the aroma mixed with the base and let it rest for at least 1 day with the plate at the temperature
Not less than 10 ° C and not above 37 ° C !!!

All our customers are reminded that with an order of € 49.90 the shipment will pay you SMO-KING
Shipments are made with Corrieri Expresso 1 working day.
With Corriere Gls, Bartolini, Dhl.
The Interna- tional Shipments are Carried out with DHL and UPS


Order Now The best Natural Flavor Tobacco Flavors.
Take it easy Now what are you waiting for? What is the best liquid?
SEGUICI SUl NOSTRO CANALE SOCIAL





Data sheet