Hstone Mods Vader SS Edition Competition
Hstone Mods Vader SS Edition Competition
Mod meccanica da competizione studiata per il dripping in cloud chasing
local_shipping FREE Shipping to Italy for orders with higher price than 49.90€ shipped with GLS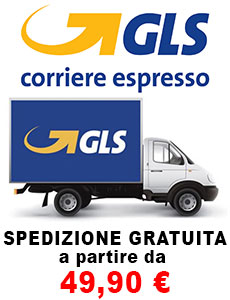 Your order will be processed within 24/48 hours

In case of assistance for the product contact the number +39.0623231549
Description
VADER STAINLESS STEEL

Mechanical Racing Mode, the VADER is a mod designed to guarantee maximum conductivity and maximum performance in the field of mechanical modems, supports 18650, 20700, 21700 batteries (with separate cap available separately), we recommend the use of safe, non-damaged batteries or ruined, and to verify the integrity of the battery at every use.

The VADER is RoHs CE certified and has been manufactured with the use of certified materials without PIOMBO and very high degree of purity.

Maximum mod 32 mm diameter, the approximate height is 95/100 mm.

Hybrid 510 integrated in the top of the VADER, compatible with up to 25 mm diameter Atomizers, Optional (can be purchased separately) top asdate for atomizers up to 30 mm.

Button with insulator and ventilation system in case of battery explosion.

Espoo of the pieces that make up the VADER.

Internal O-ring system to prevent wear of battery 18650, housing with 18650 batteries at WRAP MAGGIORATO.

Aesthetic inner sleeve system, to change color to the VADER aesthetic holes.

Self-regulating system for batteries 18650/20700/21700. The top cap is self-regulating to avoid the inside balloon of the batteries.

Tansto with neodymium magnets certified for a better poerformance.

PACKAGE CONTENT

    VADER MOD IN STEEL
    WHITE PRE-MOUNTED SLEEVE WITH O-RING
    BLACK SLEEVE
    HIGH SPEED MAGNET
    CERTIDIFICATION OF AUTHENTICITY WITH QUALITY CONTROL
    INSTRUCTIONS AND RECOMMENDATIONS FOR USE.
Data sheet