More info
Shaw Vaper's Mood Liquido 50 ml Mix

Shaw Vaper's Mood Liquido 50 ml Mix The first liquid for electronic cigarettes with the most important brand of Vape in Italy !! Gianluca Cesati the wizard of the Mechanical Tube !! You can't miss a creamy one that will amaze your taste buds.

SHAW LIQUIDO 50 ML MIX
THE FIRST ELIQUID OF VAPER'S MOOD SHAW (WHICH IS IN THE LANGUAGE SIOUX MEANS RED)
PRODUCED IN FLORIDA U.S.A. Shaw is a liquid "Reserve" Mix & vape (50 + 10) This e-liquid is the result of a patient and in-depth research to find the right aromatic balance. The harmonious union of its ingredients requires over six weeks of maturation before bottling. Let yourself be enveloped by the rich creaminess of the pecan butter ice cream mixed with four different types of vanilla and delicious Graham honey cracker biscuits.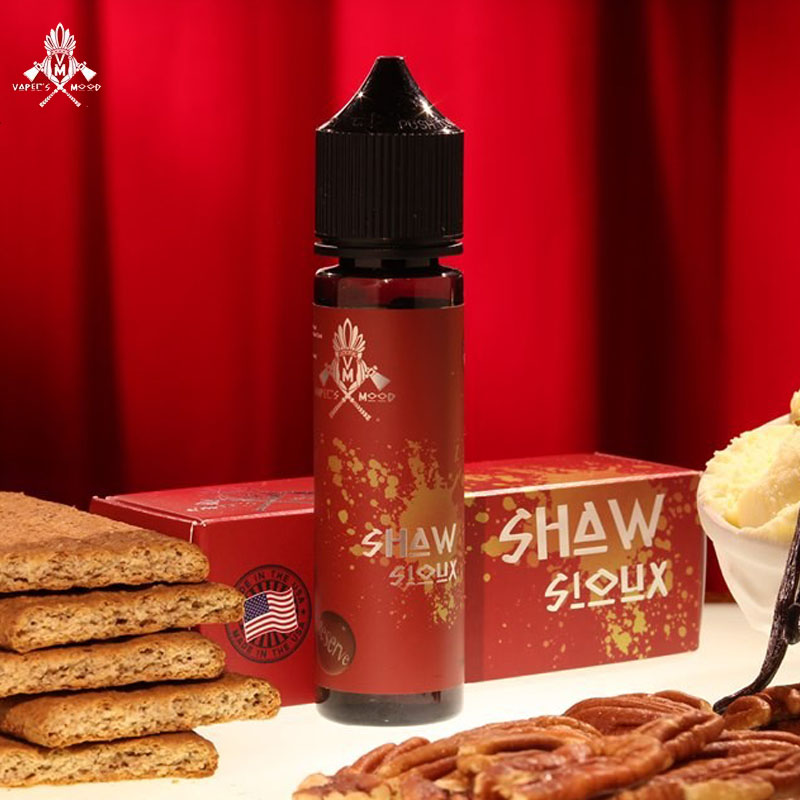 Game Vapers Mood
Inside each bottle of Shaw you will find a colored marble, which we have inserted to better mix the liquid. But it does not end here: if the marble is BLACK and has the Vaper's Mood logo on it, you can take part in the drawing of fantastic prizes.
50 ML MIX PREPARATION
It is always recommended to dilute the 50ml Mix Eliquid with the 10ml Base with a concentration of VG/PG equal to 70/30. In this way your Liquid will be perfect to be used with Cloud Atomizers. Thanks to the 10ml Base you can also add Nicotine to your Liquid.