SEAL Complete Kit 40W VOOPOO
SEAL is an Electronic Cigarette, with a Compact and Elegant Design, a Complete Kit with small dimensions just like a Pod Mod; Seal is powered by Integrated 1200mAh Battery, made by VOOPOO, ideal for quitting smoking, to vape with your favorite Electronic Cigarette Liquid. Available in the colors: DARK BROWN, ASH GRAY, PINE GREEN, RED AND TIFFANY BLUE.
Your order will be processed within 24/48 hours

In case of assistance for the product contact the number +39.0623231549
Description
SEAL Complete Kit VOOPOO
SEAL Complete Kit VOOPOO Buy the new SEAL from Smo-King, a Compact Electronic Cigarette, made by Voopoo, with a Compact and Ergonomic Design. SEAL is an innovative Complete Kit with Integrated 1200mAh Battery and can reach up to 40W. The SEAL Kit mounts a 2ml PNP Pod, ideal for Quitting Smoking and starting to Vape the Electronic Cigarette.
SEAL KIT
SEAL KIT is a fantastic All in One Electronic Cigarette made by Voopoo, with small dimensions, and very light 72g, just like a Pod Mod, pleasant to the touch thanks to its soft Silicone frame. Seal mounts a 1200mAh battery and adopts The Gene Chip, which allows you to adjust the power from 5 to 40W, through the 0.54 inch OLED screen; you will also have the possibility to decide whether to vape with manual or automatic shooting. The IP66 Chipset integrated in the Kit, will allow you to avoid all the accidents that occur during the Vaping, so that you can use your SEAL Kit safely, protecting it from Water, Dust and Shock. The Kit includes a PnP MTL Pod, with a 2ml Electronic Cigarette Liquid capacity, compatible with 1.2Ohm PnP-TR1 or 0.8Ohm PnP-TM2 Resistors.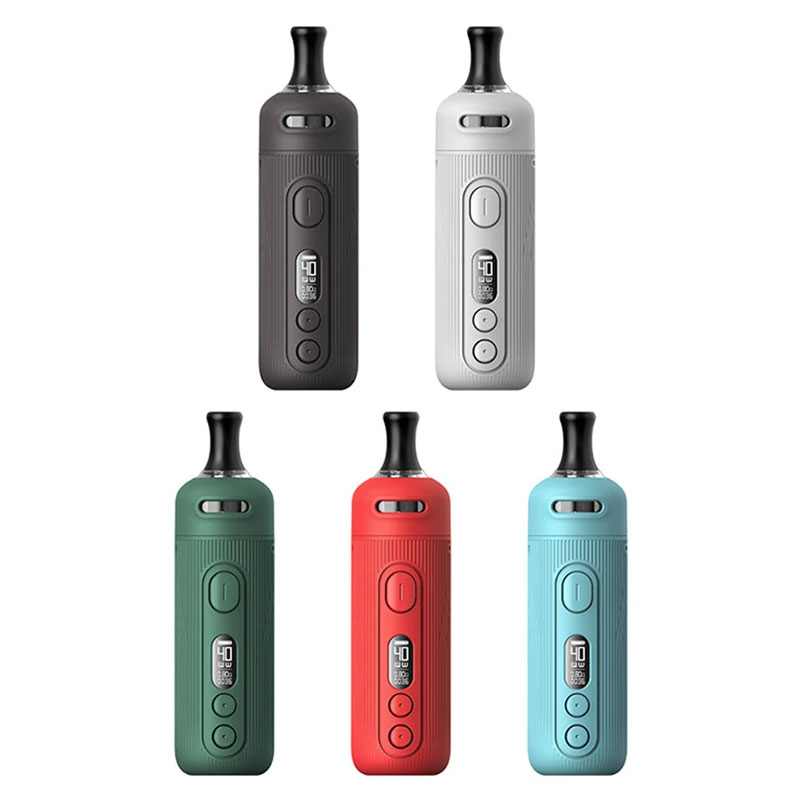 SEAL FEATURES:
Dimensions: 26x100mm

Liquid capacity: 2ml

Power: 5-40W

Battery: Integrated 1200mAh

Screen: 0.54 "OLED (automatic / manual mode)

Resistance: 0.8 / 1.2Ohm

IP66 protection resistant to water, dust and shocks

Compatible Resistors: Coil PnP VOOPOO

Filling: from the bottom
INCLUS DANS LE FORFAIT:
1x cigarette électronique SEAL

1x Pod PnP MTL (2ml)

1x Housse en silicone pour Pod PnP MTL (2ml)

1x couvercle en silicone pour pod PnP (4,5 ml)

1x bobine 1.2Ohm PnP-TR1

1x Bobine PnP-TM2 0.8Ohm

1x câble USB-C

1x manuel d'utilisation
Data sheet