Wismec Luxotic Bf Box 100W Starter Kit With Tobhino RDA Green Honeycomb
Wismec Luxotic Bf Box 100W Starter Kit With Tobhino RDA Green Honeycomb
Buy the new Wismec Luxotic Bf Box 100W Starter Kit With Tobhino RDA, Box BF that delivers up to a maximum of 100w, with a capacity of 7.5 ml in the bottle and a 22 mm single-coil atomizer.
local_shipping FREE Shipping to Italy for orders with higher price than 49.90€ shipped with GLS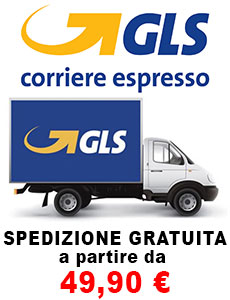 Your order will be processed within 24/48 hours

In case of assistance for the product contact the number +39.0623231549
Description
Wismec Luxotic Bf Box 100W Starter Kit With Tobhino RDA Green Honeycomb
Wismec Luxotic Bf Box 100W Starter Kit With Tobhino RDA is the novelty of this great brand. It is characterized by the union of the box mod squonker LUXOTIC and by the atomizer bf rda TOBHINO!

This box is powered by a single 18650 battery (not included), this explains the small size of this hardware and the practicality that distinguish it. The bottle inside offers a capacity of 7.5 ml of liquid, so you do not have to recharge after a very short time.
The atomizer, however, is as specified above the obviously renewable Tobhino Bf Rda, equipped with an exclusive air flow system and with a construction to support a so-called "single coil" system.
The Luxotic box is truly original and attractive thanks to the side resin covers.
The side cover is replaceable with attractive colors and patterns and the
5-click protection with LED indicator is truly unique.
Want to learn more about the features of this kit?

CLICK HERE TO VIEW THE TUTORIAL VIDEO!
Parameters:

Luxotic MOD
Dimensions: 74.7 x 43.2 x 25.1 mm
Thread type: 510 spring connector
Cell type: single high speed 18650 cell (NOT included)
Maximum output power: 100W
Bottle capacity: 7.5 ml

Tobhino BF RDA

Height: 28.7 mm
Diameter: 22mm
Coil construction: single coil
The package includes:

     1x Luxotic BF Box MOD
     1x Tobhino BF RDA (with decorative ring)
     2x Clapton 0.18ohm coils pre-made
     1x cotton
     1x top cap 810
     4x Seal ring
     2x Hexagonal screw
     1x extra pin
     1x cross screw
     1x hexagonal key
     1x user manual
     1x warning card
CLICK HERE to view the entire Wismec Complete Kit category!
     
       
            




       


                   



Data sheet