VILTER Cotton Filters ASPIRE 10 Pieces
COTTON FILTERS FOR POD MOD VILTER made by ASPIRE, perfect for Quitting Smoking and starting to vape your favorite Electronic Cigarette Liquid.
PACKAGE CONTAINING 10 PIECES.
Your order will be processed within 24/48 hours

In case of assistance for the product contact the number +39.0623231549
Description
VILTER Cotton Filters ASPIRE 10 Pieces
VILTER Cotton Filters ASPIRE 10 Pieces Available from Smo-King the replacement Filters for VILTER made by Aspire for your new and innovative Electronic Cigarette, the device designed to Quit Smoking, but above all to remember in all respects a Traditional Cigarette. Abandon the old Cigarette and buy these Replacement Filters with the Pod Mod Vilter Complete Kit and you will never miss them again.
SPARE FILTERS

The Replacement Filters for Pod Vilter made by Aspire, are perfect for you who are thinking of quitting smoking. These filters inside are laundry and are made of PET and Paper for Food, to give the feeling of a Traditional Filter, designed to be used only with Electronic Cigarette Liquids compatible with the VILTER POD MOD. Unlike a simple Tobacco Filter, the Aspire Mouthpiece guarantees greater aromaticity and a more airy shot.
The mouthpieces are available in a pack of 10 pieces.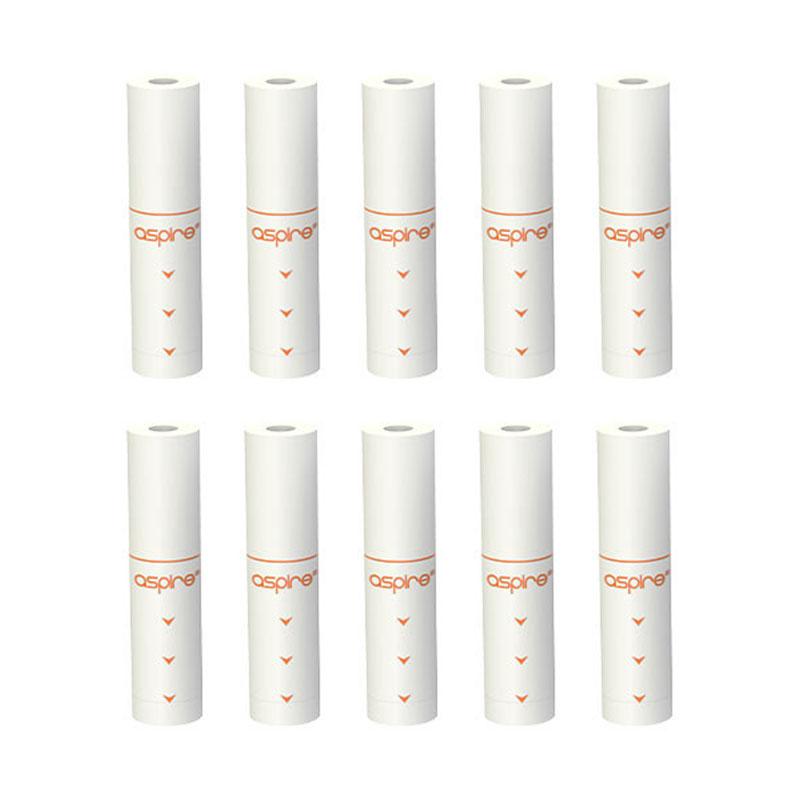 Data sheet