Galactika Atomizer Mcfly 14mm V2
Galactika Atomizer Mcfly 14mm V2
Smoking shop online store Specialized Electronic Cigarette; Buy Electronic Cigarettes, Complete Kit, Box Mod, Atomizer, Coil, Accessories for Rebuilding, Rebuildable Atomizers, Rasberry, 18650. Display, Circuit. Immediate Shipment and Secure Payments
local_shipping FREE Shipping to Italy for orders with higher price than 49.90€ shipped with GLS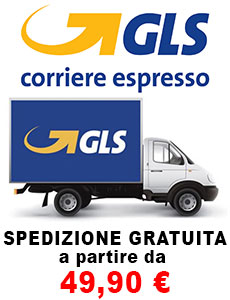 Your order will be processed within 24/48 hours

In case of assistance for the product contact the number +39.0623231549
Description
Galactika Atomizer Mcfly 14mm V2
Galactika Atomizer Mcfly 14mm V2 Galactika mod offers an updated version of its Bottom Feeder Atomizer 14mm in diameter. One of the Best Bottom Feeder Atomizers MTL. Constructed in 316 Stainless Steel the new version presents a better working of the inner chamber to greatly increase the aromatic yield. Like its predecessor the Mcfly 14 V2 has an air regulation through which you can choose 4 different holes: 0.8-1.0-1.2-1.4

Another new feature of the new version is the Drip Tip in delrin designed to improve the experience of Svapo.

The atomizer will be showed in Vapitaly 2018, we can't show you nothing else.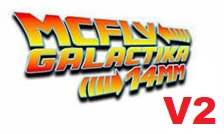 Inside the package:

     Mcfly 14mm V2
     Spare O-ring
     Allen key
     Spare Allen


On our site you can also find the Ultem Cap for the Mcfly 14mm compatible with the new version
Data sheet