Eleaf Istick Pico TC 75W Complete Kit
ISTICK PICO Complete Kit, one of the greatest successes in the world of Vaping made by ELEAF, TC 75W version, with MELO 3 Atomizer, perfect and ideal for Quitting Smoking and starting to Vape Liquid Electronic Cigarette. Available in various colors: Black, Pink, Gray, Silver and White.
Your order will be processed within 24/48 hours

In case of assistance for the product contact the number +39.0623231549
Description
Eleaf Istick Pico TC 75W Complete Kit
Eleaf Istick Pico TC 75W Complete Kit From Smo-King available Istick Pico the fantastic Melo 3 Electronic Cigarette which has been very successful in the world of Vaping, made by Eleaf. Istick Pico Complete Kit is an electronic cigarette with reduced dimensions, but with excellent performance; in fact it is one of the best electronic cigarettes with a maximum power of 75W in different VW / Bypass / TC-Ni- / TC-Ti / TC-SS / TCR modes, recommended for Smokers who want to Quit Smoking and enter the world of Vaping a Complete Kit with which you can not help but Vaping your favorite Electronic Cigarette Liquid.
ISTICK PICO TC 75W MELO III
The Istick Pico TC 75W, a Compact Cigarette made by Eleaf; compared to its younger sister TC 60W, it uses a 18650 battery (Not Inclua), delivers a greater maximum power (75W), with temperature control also for Steel, Nickel (Ni200) and TCR, recognizing special resistors and also in the lower part of the Box we find ventilation system and buttons for adjustment. MELO III Mini is the best match for this PICO Box as it is also an Atomizer with small dimensions but with excellent performance.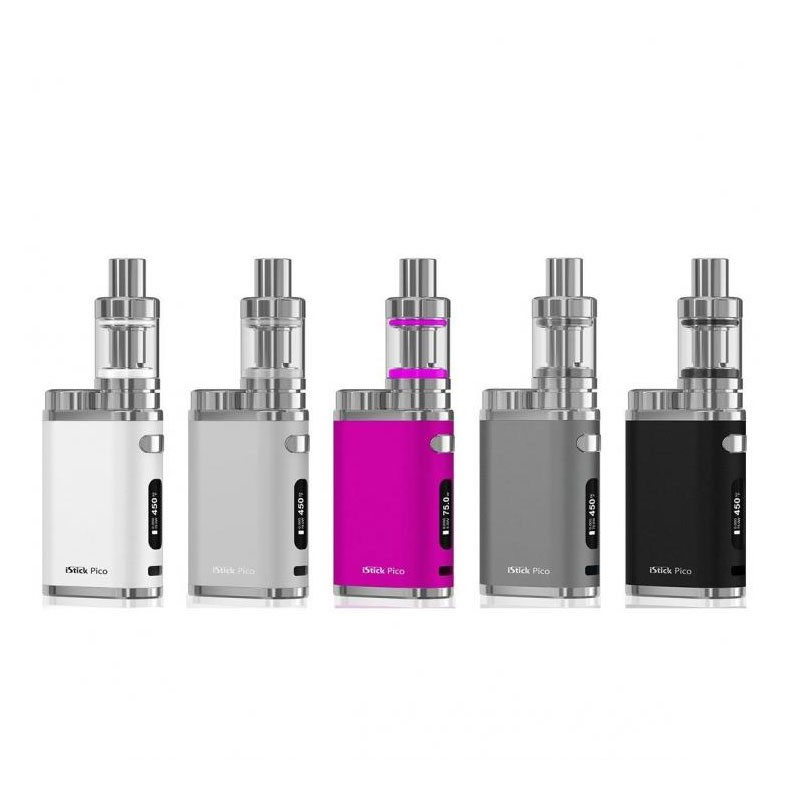 Data sheet
You might also like