Glas Vapor Cool Melon Aroma 20 ml
COOL MELON is a Liquid and Electronic Cigarette 20ml Aroma format made by GLAS VAPOR with the taste of: CANTALUPO MELON, CUCUMBER AND MENTHOL.
Your order will be processed within 24/48 hours

In case of assistance for the product contact the number +39.0623231549
Description
Glas Vapor Cool Melon Aroma 20 ml
Glas Vapor Cool Melon Aroma 20 ml Buy the new GLAS VAPOR Electronic Cigarette Liquids from Smo-King, in Shot Series 20ml in 60ml format. Glas will surprise all lovers of Fruity Liquids and Creamy Liquids again, with these fantastic 20 ml Triple Concentration Aromas.
COOL MELON
COOL MELON is a 20ml Decomposed Aroma made by Glas Vapor. A Fruity Aroma and Fresh Aroma absolutely to Vap with your favorite Electronic Cigarette. A refreshing mix of Cantaloupe Melon and Cucumber, accompanied by a final touch of freshness with Menthol.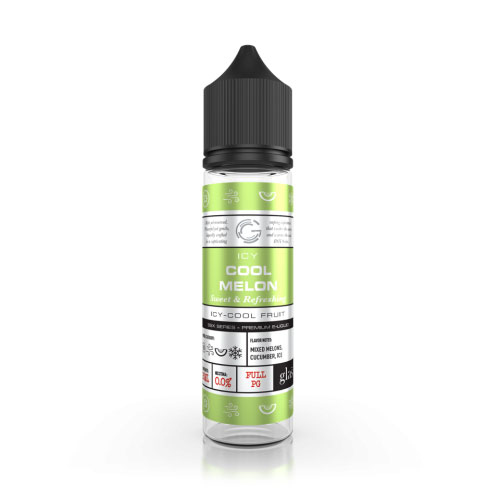 GLAS VAPOR PREPARATION
GLAS VAPOR is a Decomposed Aroma. To obtain the Ready Liquid you will need to follow certain steps. Being a Triple Concentration Aroma it can not be Vaped directly but first diluted with 30 ml of Vegetable Glycerine. Once diluted with the Liquid Glycerine, Nicotine can also be added to increase its gradation. This process can be carried out by adding Nicotine. In this way you will have prepared your Liquid for Electronic Cigarette and you will be ready to fill your Atomizer.
Data sheet
Destra