eGo AIR Pod Mod 650mAh Joyetech
eGo AIR is the new Pod Mod born in Joyetech, with a Compact, Elegant and Powerful Design, with Integrated 650mAh Battery, ideal for quitting smoking, to vape with your favorite Electronic Cigarette Liquid. Available in colors: BLACK, GRAY, RED AND BLUE.
Your order will be processed within 24/48 hours

In case of assistance for the product contact the number +39.0623231549
Description
eGo AIR Pod Mod 650mAh Joyetech
eGo AIR Pod Mod 650mAh Joyetech Buy the new Ego Air from Smo-King, an Elegant and very practical Pod Mod, made by Joyetech, with a Compact and Ergonomic Design, perfect for MTL Vaping, therefore recommended for beginners. eGo Air is a Pod with 650mAh Integrated Battery and contains 2ml of Electronic Cigarette Liquid. The Pod Mod eGo AIR is ideal for Quitting Smoking and starting to Vape the Electronic Cigarette.
EGO AIR KIT COMPLETE
Ego Air Kit Complete is the new Pod Mod at Joyetech, a perfect Cigarette for Quitting Smoking, with Built-in 650mAh Battery, rechargeable in less than 1 hour. eGo AIR has a comfortable Automatic Shot, therefore perfect for beginners; the Pod has an Electronic Cigarette Liquid capacity equal to 2ml with integrated 1.0Ohm Resistance. This Kit has a 510 Drip Tip that can be used as it is, or it can accommodate Cotton Filters to recreate the Traditional Cigarette to the maximum.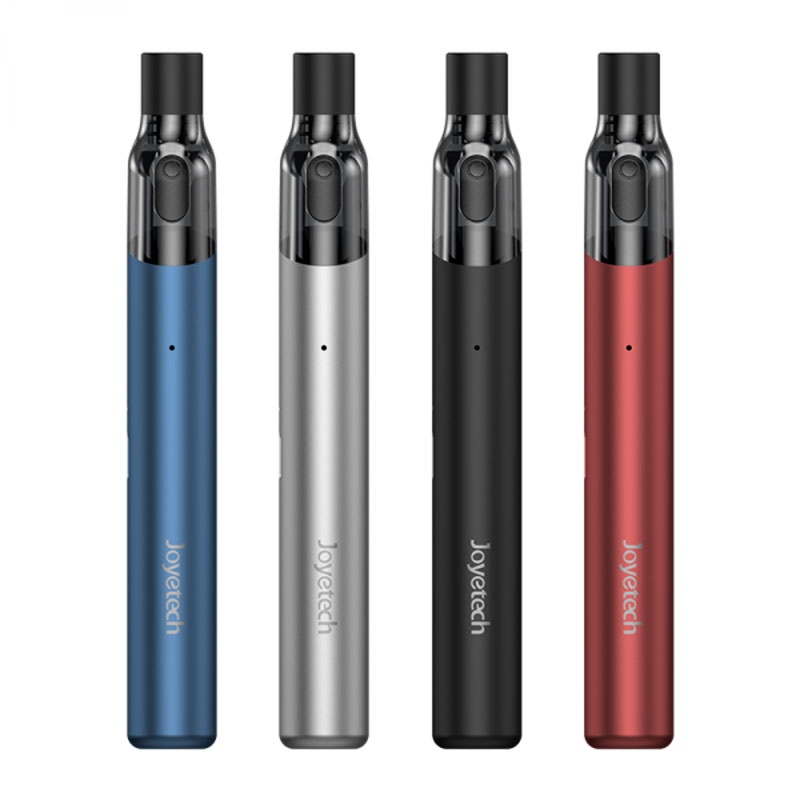 Data sheet