HID Rebrand Nicotine Suprem-e Ready E-liquid
HID Rebrand is an Organic Hydrolated Tobacco, Liquid and Clean Coil Electronic Cigarette 10ml Nicotine Ready Liquid format made by Suprem-e with Hydrosol technique.
TASTE: TOBACCO LATAKIA, KENTUCKY AND BLACK CAVENDISH.
AVAILABLE IN DIFFERENT GRADATIONS OF NICOTINE: 0 mg / ml, 4 mg / ml, 8 mg / ml, 12mg / ml and 16mg / ml nicotine.
Imposta di Consumo Inclusa
Your order will be processed within 24/48 hours

In case of assistance for the product contact the number +39.0623231549
Description
HID Rebrand Nicotine Suprem-e Ready E-liquid
HID Rebrand Nicotine Suprem-e Ready E-liquid Buy the new Nicotine Ready Liquids of the Re-brand Line from Smo-King, for your Suprem-e 10 ml tpd ready italia Electronic Cigarette. Thanks to the best raw materials you can vape the best Supreme liquids for all types of Vaping. HID is a type of Tobacco that uses the Hydrosol technique. This fantastic Processing of Hydrolated Tobacco, will bring your Liquids to a higher level, creating a transparent Electronic Cigarette Liquid and therefore eliminating all the pigments that lead to ruining the coils, but above all you can Vape a Liquid extremely faithful to the flavor of the Tobacco leaf, perfect for Quitting Smoking.
HID RE-BREND LIQUID
HID RE-BRAND LIQUIDO is a Hydrolated Tobacco in the Botanical Distillate version, made by Suprem-e in collaboration with Alberto Scolari, expert aromatherapy specialist in Organic Tobacco. HID Rebrand Clean Coil is a blend of 100% Organic Latakia, Kentucky and Black Tobacco; in fact, the acronym of HID indicates the high technology of extraction of hydrolated tobaccos, thus obtaining Clean Tobacco, able to recreate the real flavor of Tobacco Leaves, and never dirtying your Coils, thus ensuring a longer life.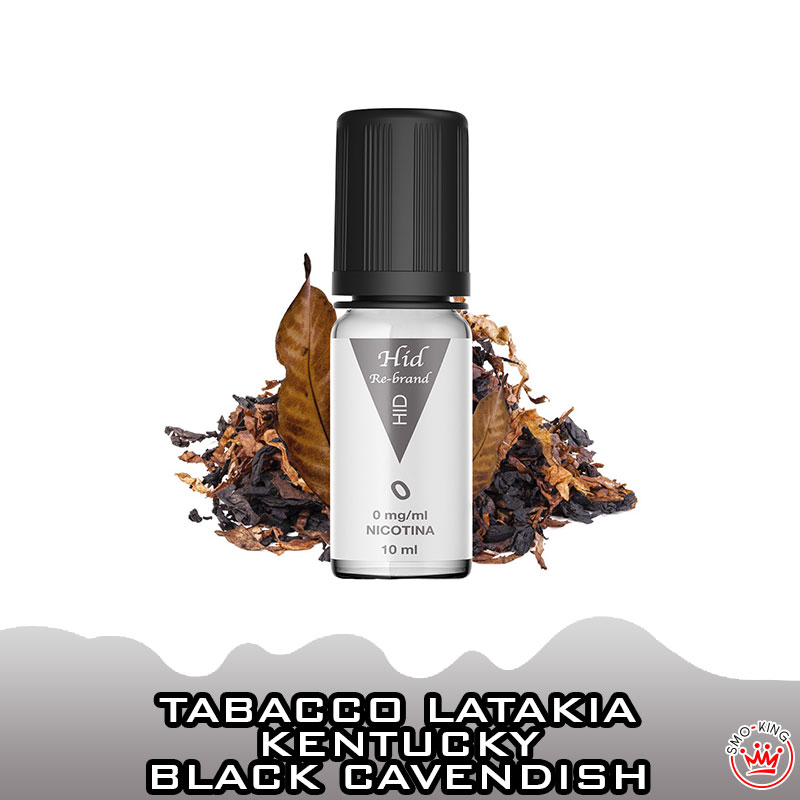 WARNINGS
Plastic bottle with childproof cap
Product with nicotine
Read carefully the use rules.
Do not swallow.
NOT FOR SALE TO THE MINORS OF YEARS 18
Keep out of reach of children
In case of contact with eyes and skin, wash with plenty of water and soap
If you feel sick, contact a doctor.
Keep locked up.
Data sheet