KENDO Vape Cotton Gold Edition
Buy Cotton Kendo Vape Cotton Gold Edition
Smo-Kinghop Electronic cigarette shop specializing in the sale of atomizers, resistors, ready liquids, flavour, accessories and regeneration kits.
local_shipping FREE Shipping to Italy for orders with higher price than 49.90€ shipped with GLS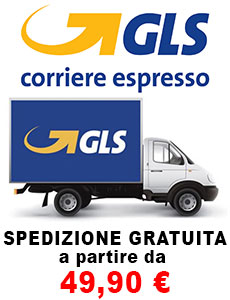 Your order will be processed within 24/48 hours

In case of assistance for the product contact the number +39.0623231549
Description
Kendo Gold Edition Cotton
 


The gold edition of Kendo cotton, sold in pieces of 1 meter in length, is made of 100% organic Japanese cotton, which absorbs the aroma of your liquid and fully releases its flavor.
It enters the right among the best editions of cotton to regenerate, thanks to its great capacity of rendering of the aroma that allows a complete savoring of the liquid of your choice.
Moreover, the long duration and the strong resistance to heat make it an excellent cotton for some time and for any type of "Vaper".
Gold Edition distinctive features
This gold edition of Kendo, which already in its original form is one of the best cottons for regeneration, has a much longer life compared to other types of cotton, which is also accompanied by excellent resistance to high temperatures.
In addition, the cotton used is 100% organic, unbleached and untreated, therefore free from pesticides.
The taste of cotton, compared to other regenerative cottons, is practically nil, which allows you to better enjoy the aroma of your liquid.
The threads that make up this edition of Kendo share the same genetics of the original edition threads, but make the transpiration process even easier.
Furthermore, it does not give off any odor. It will be delivered to your home in the practical Kendo package on which you will also find written the main features of the product.
How to best use Kendo cotton
Being a single piece of your Kendo gold edition do not waste an inch, being able to cut the right size every time.
The real strength of this fantastic cotton is the ability to make the most of your aroma for a long period of time, especially after several minutes from putting it into operation.
So you just have to get comfortable and give the right time to the cotton to get into full capacity: fruity, sweet, or tobacco that are your liquids, it is guaranteed that with the Kendo gold edition cotton you will savor them like never before.
One meter in length with the same characteristics as the Kendo - Original, making the wicking process easier than ever.
    100% Japanese Organic Cotton
    Without bleach
    Without pesticides
    Without flavor
    Heat resistant
    Upper absorbance
    It lasts twice as long as other types of cotton
    Low aroma retention
    Ready to use
    It is not necessary to boil it
Data sheet