Vaporart Miss Pie Aroma 20 ml
Vaporart Miss Pie Aroma 20 ml
Buy from Smo-king the new pair of Liquids for Electronic Cigarettes signed by Vaporart. Miss Pie and Mr Pie are ready to conquer your taste buds. Two liquids dedicated to the world of pastry suitable for your All Day Vaping.
Your order will be processed within 24/48 hours

In case of assistance for the product contact the number +39.0623231549
Description
Vaporart Miss Pie Aroma 20 ml
Vaporart Miss Pie Aroma 20 ml The Miss Pie Liquid is the perfect transposition in the form of Triple Concentration Aroma of a delicate Apple Pie. Who does not love the freshly baked apple pie? This liquid will remind you of that delicious cake made by the hands of the Grandmothers based on Apple. A must have for all Creamy Liquids Lovers.
DECOMPOSED AROMA PREPARATION
Miss Pie of Vaporart is a Decomposed Aroma. To obtain the Ready Liquid you will need to follow certain steps. Being a Triple Concentration Aroma it can not be Vaped directly but first diluted with 30 ml of Vegetable Glycerine. Once diluted with the Liquid Glycerine, Nicotine can also be added to increase its gradation. This process can be carried out by adding Nicotine in Water. In this way you will have prepared your Liquid for Electronic Cigarette and you will be ready to fill your Atomizer.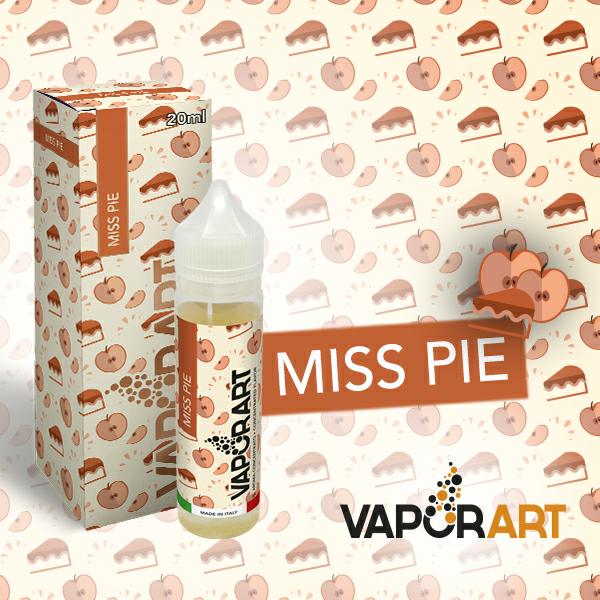 CONTENT OF THE PACKAGE
Miss Pie Liquid is sold in a 60ml bottle with 20ml of Triple Concentration Aroma inside, thus leaving the necessary space for dilution.


Choose from the catalog of www.smo-kingshop.it your favorite Electronic Cigarette Liquids among all the best products.
Data sheet
You might also like