T18E PRO TANK Atomizer INNOKIN
T18E PRO the new TANK product for beginners with 2 ml of Liquid for your Electronic Cigarettes made by INNOKIN. Ideal atomizer for MTL and for vaping your favorite Electronic Cigarette Liquid. Compatible with Innokin Endura T22 Pro and T18E resistors.
Available in three colors: BLACK, GUNMETAL AND STAINLESS STEEL.
Your order will be processed within 24/48 hours

In case of assistance for the product contact the number +39.0623231549
Description
T18E PRO TANK Atomizer INNOKIN
T18E PRO TANK Atomizer INNOKIN Buy from Smo-King at the best price online T18E PRO TANK, the new and elegant Atomizer, for the Endura T22 Pro made by Innokin. an Atomizer with an Electronic Cigarette Liquid Capacity equal to 2ml supplied with Innokin T18E 1.7 and 1.5Ohm and M18 Resistors, perfect for MTL Cheek Vaping.
T18E PRO TANK
T18 PRO TANK is an Atomizer with an Elegant and Resistant Design, made by Innokin specifically for the most beginners and for the Endura T22 Pro Box Mod. T18 Pro is compatible with the 1.7Ohm T18E Resistors (included), with the previous version T18E 1.5Ohm (Included) and finally it can also be used with Innokin's M18 Coil. This Atomizer has an excellent Aromatic Yield and comes with the Resistance change system without any Loss.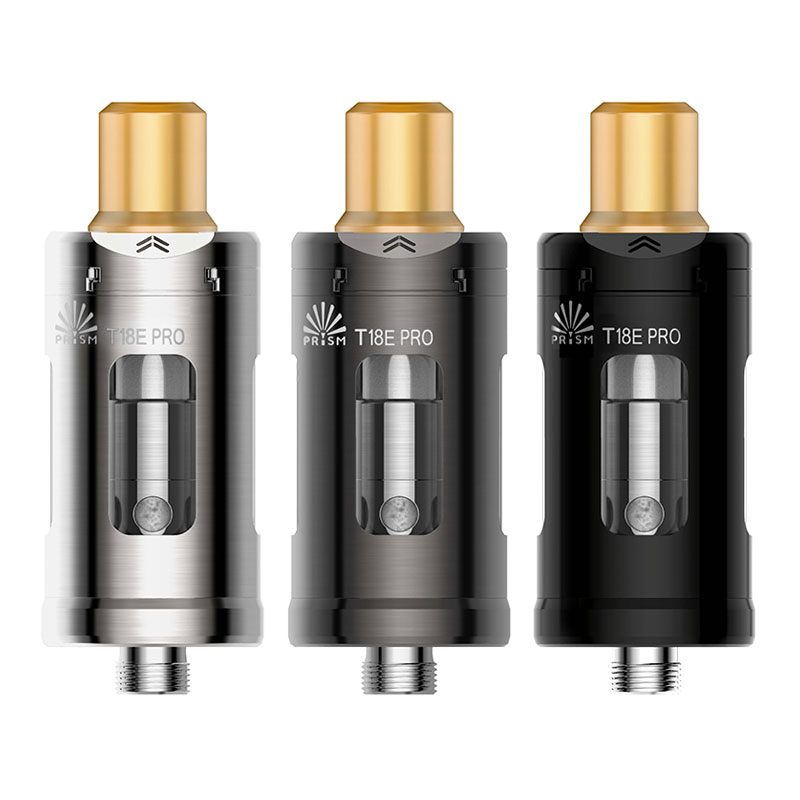 Data sheet