Beez Starter Kit Pod Mod 580mAh Beez Vapor
BEEZ is the brand new light and ergonomic Pod Mod, a complete Kit with Integrated 580mAh Battery with Adjustable Power on Three Levels, Cigarette with a Compact Design, with Fast Refill, ideal for quitting smoking, to vape with your favorite Electronic Cigarette Liquid. Available in the new colors: LILY WHITE, HORNET BLACK, PEONY PINK, HONEY BRONZE AND BEEZ YELLOW.
Your order will be processed within 24/48 hours

In case of assistance for the product contact the number +39.0623231549
Description
Ursa Nano Pro Pod Mod Full Kit 900mAh by Lost Vape
Beez Starter Kit Pod Mod 580mAh Beez Vapor Buy the new Beez from Smo-King, a new Pod Mod with 580mAh Integrated Battery, perfect for MTL Vape, with a maximum power of 15W adjustable on three levels. Let yourself be pricked by the taste, many colors await you, new technology and unprecedented performance.
BEEZ POD MOD COMPLETE KIT
Beez Pod Mod Complete Kit is a new Cigarette made with automatic shooting and adjustable power on three levels (11W, 13W, 15W), with 0.9Ohm Steeng resistance with high aromatic performance, perfect for Quitting Smoking; available in many colors, with integrated 580mAh battery. Pod Mod Beez pocket-sized and very light with a capacity of 2 ml Electronic Cigarette Liquid. From Closed Pitch to Open Pitch is a snap: In fact, you can customize your vape experience by switching from a cheek puff (MTL) to a lung puff (DTL) by simply rotating your Steeng POD 180 degrees at the air intake, thus changing your air-flow ideal.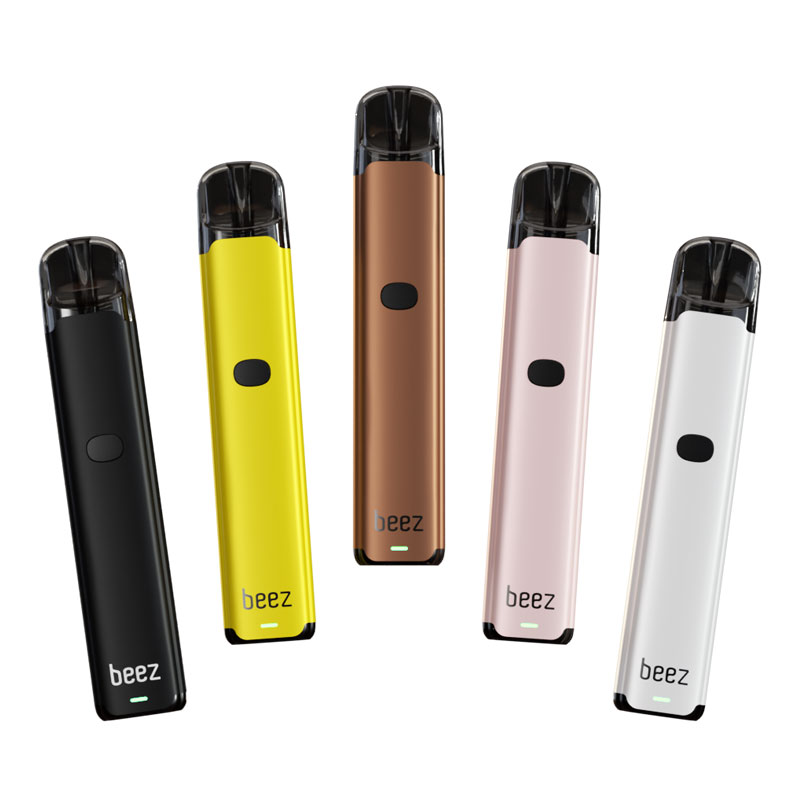 Data sheet