IJUST D20 Complete Kit 30W Eleaf
iJUST D20 is an Electronic Cigarette with 3ml Atomizer, a 80W Complete Kit made by ELEAF, ideal for quitting smoking, to vape with your favorite Electronic Cigarette Liquid. Available colors: BLACK, PINK, DARK BLUE AND SILVER.
Your order will be processed within 24/48 hours

In case of assistance for the product contact the number +39.0623231549
Description
IJUST D20 Complete Kit 30W Eleaf
IJUST D20 Complete Kit 30W Eleaf Buy the new 30W Complete Kit produced by Eleaf from Smo-King; An Electronic Cigarette with 1500mAh Integrated Battery, with a Simple and Compact Design, perfect for everyday use, which will surprise you with its ease of use. We recommend this Complete Kit to Quit Smoking, with an Electronic Cigarette capacity of 3ml.
KIT IJUST D20 POD MOD
IJUST D20 Pod Mod made by Eleaf is a Complete Kit powered by a 1500mAh Integrated Battery, delivering a maximum power of 30W and can be safely recharged through a USB-C cable, enough to be carried with you all day. iJUST has 3 power modes (high, medium and low) which can be activated by extraction or simply by pressing a button, choosing the option that's right for you. The Pod has a liquid capacity of 3 ml, with a simple top refill system and is compatible with all Eleaf GTL Coils.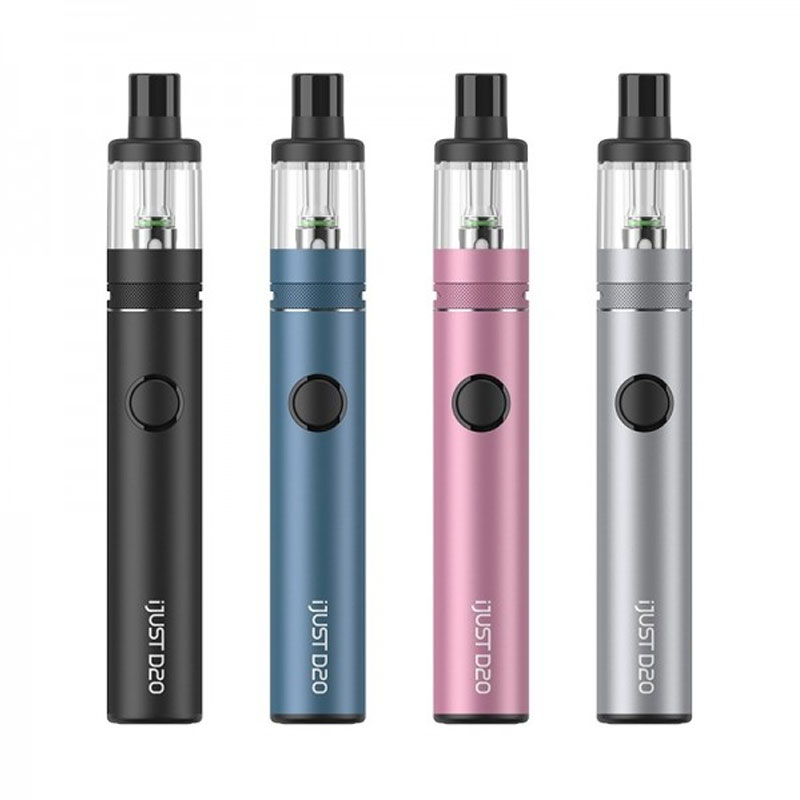 Data sheet