Nord 5 Pod Mod 2000mAh Smok
Nord 5 Pod Mod the new Complete Kit made by Smok, Mod powered by 2000mAh Integrated Battery with Maximum Power 80W, the Nord 5 Pod contains 5ml of Liquid, perfect for Quitting Smoking and starting to Vape Liquid Electronic Cigarette. Available in two versions: Regular (Cover in ABS) or Leather (inserts in eco-leather).
Available in colors: BEIGE WHITE LEATHER, BROWN LEATHER, BLUE GRAY DART, BLACK DART AND WHITE DART.
Your order will be processed within 24/48 hours

In case of assistance for the product contact the number +39.0623231549
Description
Nord 5 Electronic Cigarette 80W Pod Mod 2000mAh by Smok
Nord 5 Pod Mod 2000mAh Smok Buy the Nord 5 Complete Kit produced by Smok from Smo-King, it is a Lung Electronic Cigarette that is very simple to use, with an integrated 2000mAh battery and a maximum power of 80W. Nord 5 mounts the special Pod with an Electronic Cigarette Liquid capacity of 5ml and is perfect for the DTL Lung Vape. Available 2 versions of Nord 5 Pod Mod, Leather Version and Regular Version.
NORTH 5 POD MOD
Nord 5 Pod Mod is an electronic cigarette with excellent performance, simple to use, a Complete Pulmonary Kit with a liquid capacity of 5ml, with convenient silicone side filling. Nord 5 Mod has a maximum power of 80W and is powered by an integrated 2000mAh battery, with a 0.96 "OLED display, which allows convenient navigation and technical information relating to the vape in progress. The Nord 5 Pod is included in the package and the Compatible coils are the RPM 3, including the 0.15Ohm (40-80W) RPM3 for airy lung vape and 0.23Ohm (20-25W) for more contrasted lung vape.
NORD 5 is available in two versions:
REGULAR VERSION: With ABS Cover (recharges at 1.2A).

LEATHER VERSION: With eco-leather inserts (recharges at 1.5A).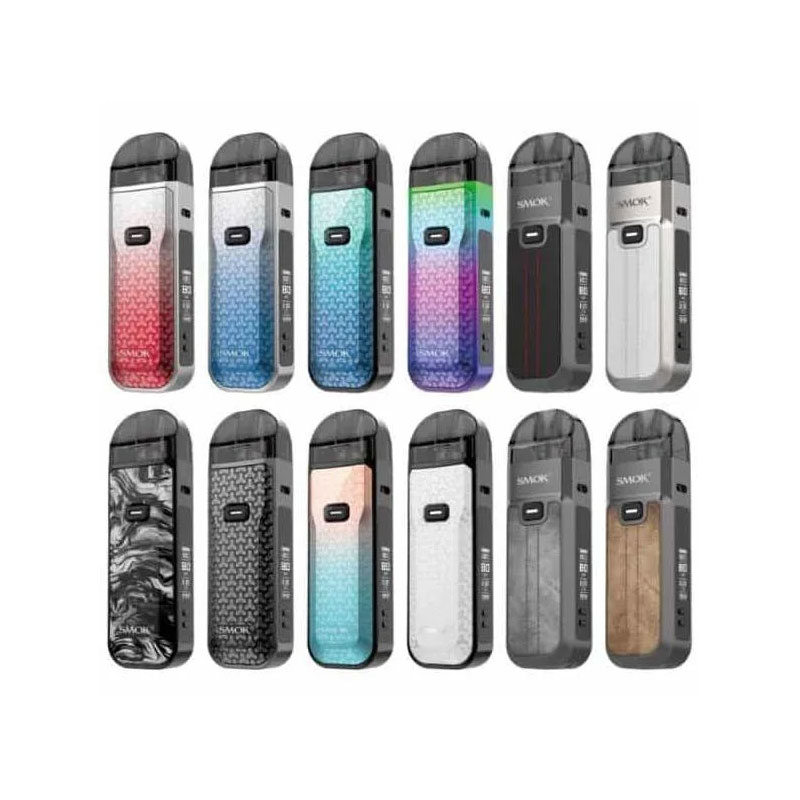 Data sheet