GTX GO 40 Complete Kit 40W VAPORESSO
COMPLETE KIT GTX GO 40 is the MINI version of the GTX GO 80 Electronic Cigarette, with magnetic GTX POD 22, very practical and resistant with an Elegant Design with 40W of Power and 1500mAh Integrated Battery made by VAPORESSO, ideal for quitting smoking, to vape with your favorite Electronic Cigarette Liquid. Available colors: BLACK, BLUE, GRAY AND RED.
Your order will be processed within 24/48 hours

In case of assistance for the product contact the number +39.0623231549
Description
GTX GO 40 Complete Kit VAPORESSO
GTX GO 40 Complete Kit VAPORESSO Buy the new GTX GO 40 from Smo-King, a Complete Kit consisting of a 22mm Replacement Pod, with an Electronic Cigarette Liquid capacity of 3.5ml. Compact, Ergonomic and Elegant Design, GTX GO 40 is the MINI version of the GTX GO 80 and has a maximum power of 40W with 1500mAh Integrated Battery. GTX GO 40 is an Electronic Cigarette equipped with SSS Leak Resistant Technology, ideal for Quitting Smoking.
GTX GO 40 KIT
GTX GO 40 Kit consists of GTX GO Mini Mod and 22mm Magnetic Pod, equipped with Top-Filling, SSS Leak Resistant Technology and with 3.5 ml Liquid capacity. GTX GO supports 0.3Ohm, 0.6Ohm, 0.8Ohm and 1.2Ohm GTX Coils, offering a complete vaping experience, vaping immediately and simply with a single button. GTX GO 40 has a 1500mAh battery and can be recharged via USB-C cable. Finally it automatically adjusts the power according to the applied Resistance.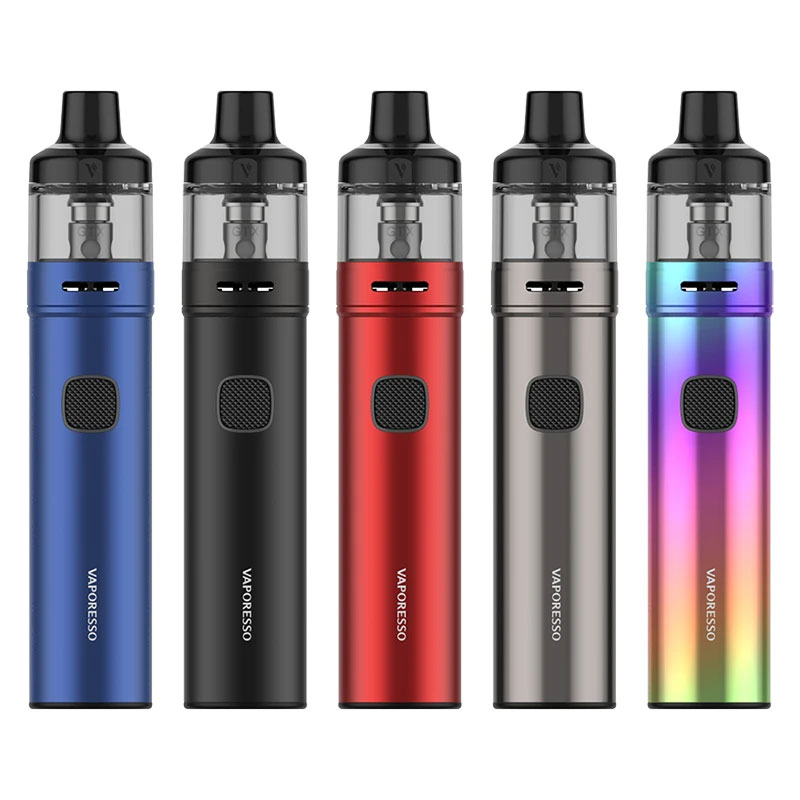 GTX GO 40 FEATURES:
Dimensions: 22x110.3mm

Pre-Installed Coil: GTX 0.6Ohm Mesh Coil (20-30W)

Compatible coils: GTX resistors (0.3Ohm / 0.6Ohm / 0.8Ohm / 1.2Ohm)

Liquid capacity: 3.5ml

Power: 5-40W

Output voltage: 0-4V

Resistance Range: 0.1-2Ohm

Battery capacity: 1500mAh Integrated

Charging: DC 5V / 1A with USB-C Cable
INCLUDED IN THE PACKAGE:
1x GTX GO 40 Mod

1x GTX POD 22 (3.5ml)

1x GTX 0.6Ohm Mesh Coil

1x USB-C cable

1x User Manual
Data sheet