Gen Fit iTank M Complete Kit 1200mAh Vaporesso
GEN FIT the new Complete Kit with 3ml iTank M, with 1200mAh Battery Included, very elegant with 20W Ergonomic Design, made by Vaporesso, ideal for quitting smoking, to vape with your favorite Electronic Cigarette Liquid. Available colors: MIDNIGHT BLACK AND SPACE GRAY.
Your order will be processed within 24/48 hours

In case of assistance for the product contact the number +39.0623231549
Description
Gen Fit Complete Kit 20W with iTank M 3ml Atomizer
Gen Fit 40 Complete Kit 2000mAh Vaporesso  Buy the new Gen Fit Electronic Cigarette from Smo-King a Complete Kit of the GEN series made by Vaporesso, consisting of Box Mod GEN Fit and Atom iTank M Vaporesso. This GEN Fit Box has an Integrated 1200mAh Battery and is ideal for Quitting Smoking with a deliverable power of 20W; the Tank instead has an Electronic Cigarette Liquid Capacity equal to 3ml supplied with 1.2Ohm MTX Resistors.
GEN FIT COMPLETE KIT
Gen Fit is a Complete Kit of the GEN series, with a Compact and Ergonomic Design, but also elegant, with a maximum power of 20W. Gen Fit has a 1200mAh Integrated Battery and houses a 3ml iTank M Atomizer. The GEN FIT system can be activated both in automatic mariena, simply by aspirating, or through the main button, which if it is pressed 3 times in a row will activate the Vaping intensity adjustment, ideal for the Cheek Vape. Finally Gen Fit features the innovative pulse mode (Chip ASP), capable of providing a satisfying flavor and large clouds of vapor, despite its small size.
iTank M is the Atomizer by Vaporesso, ideal for any Electronic Cigarette with 510 connection. iTank X has a liquid capacity of 3 ml and is supplied with the appropriate resistors, the 1.2Ohm MTX Coil (8-12W).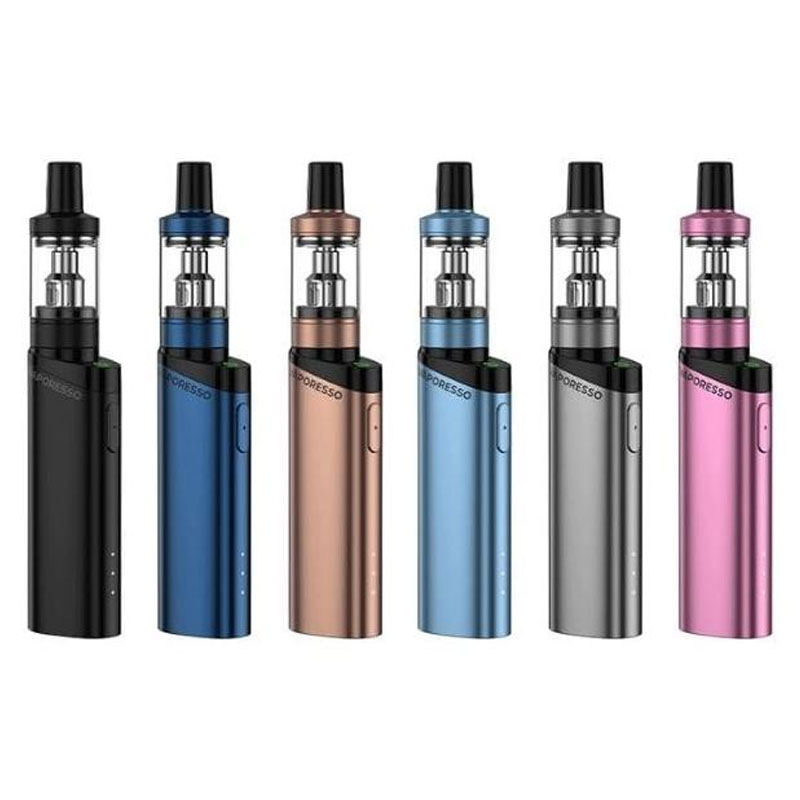 VAPORESSO GEN FIT AND ITANK M FEATURES:
Dimensions: 122.1x 27.6x 19.1mm

Battery: Integrated 1200mAh

Power Range: 5-20W

Liquid capacity: 3ml

Charging: USB-C

Charging Current: DC 5V / 1A

Attack: 510

Resistance: MTX Coil 1.2Ohm (8-12W)
INCLUDED IN THE GEN FIT KIT PACKAGE:
1x Vaporesso Gen Fit Box Mod

1x iTank M 3ml Atomizer

1x MTX Coil 1.2Ohm

1x USB-C cable

1x User Manual
Data sheet
You might also like