XROS Nano Pod Mod 1000mAh Vaporesso
XROS Nano is the new Complete Kit, made by Vaporesso, a very small, compact and elegant Pod Mod too, perfect and ideal for Quitting Smoking and starting to Vape Liquid Electronic Cigarette in MTL. Compatible with Pod Series XROS included in the package: from 0.8Ohm and 1.2Ohm. Available in the colors: BLACK, SPACE GRAY, PINK, ANCIENT SILVER, LEMON AND PASSION.
Your order will be processed within 24/48 hours

In case of assistance for the product contact the number +39.0623231549
Description
XROS Nano Pod Mod Complete Kit by VAPORESSO
XROS Nano Pod Mod 1000mAh Vaporesso Buy the Xros Nano Complete Kit from Smo-King, it is the new Pod Mod produced by Vaporesso, an Electronic Cigarette in the mini version of the XROS; very simple to use, designed for beginners, but with excellent Aroma performance, therefore ideal even for the most demanding Vapers, thanks to the 1000mAh Integrated Battery, able to offer an excellent MTL cheek vaping experience.
XROS NANO COMPLETE KIT
XROS Nano Complete Kit, is an easy to use and very small Pod Mod, made by Vaporesso, also available in the very elegant Baroque version with embossed decorations, in the two colors Ancient Silver and Passion; XROS Nano is powered by a 1000mAh Integrated Battery with an Electronic Cigarette Liquid capacity of 2 ml. This Mod is compatible with Pod XROS with Integrated Coil, also thanks to a small button located on the Mod you can adjust the Air Flow; XROS Nano is equipped with the proprietary AXON circuit, in fact it has the Pulse mode, able to guarantee excellent efficiency and a lot of steam from the first vape.
The included Pods from XROS have a liquid capacity of 2ml, with an integrated resistance.
XROS Mesh 0.8Ohm: for an Airy Cheek Vape

XROS 1.2Ohm: for a tighter cheek pull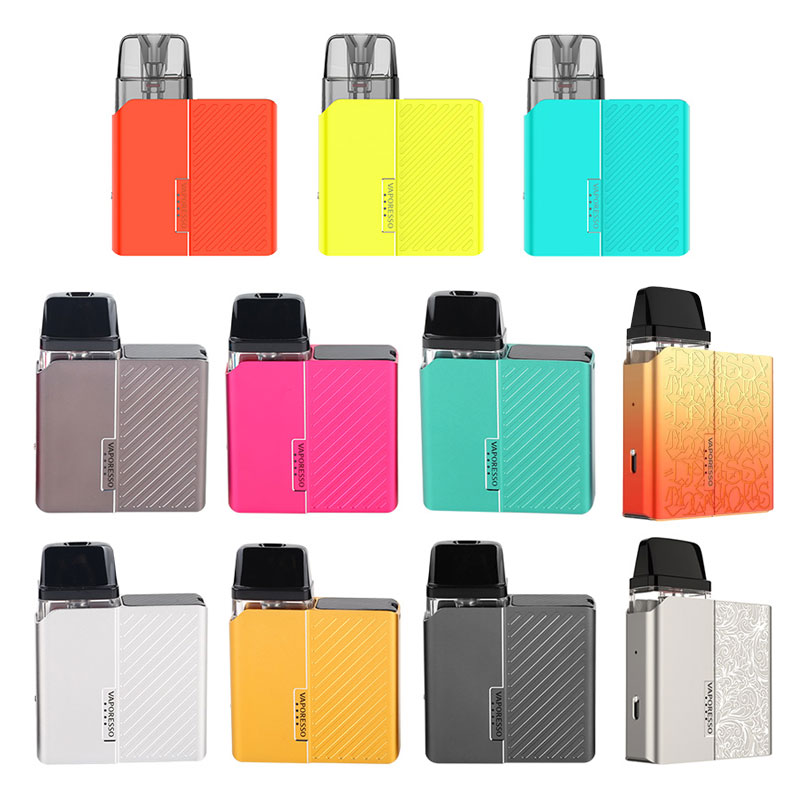 Data sheet