Birth and history of your online store of electronic cigarettes
Smo-king is one of the first brands specialized in the sale of electronic cigarettes Liquids and accessories.
Born from the idea of ​​a staff that first and personally tried and tested this new way of smoking, he believed in it and wanted to develop a distribution able to make easy and direct access to these products so innovative and effective.
Our sale of certified products only in compliance with all current regulations allows us to guarantee the end customer all the safety and warranty standards required by law.
The main goal of Smo-king is the satisfaction of the customer with consequent expansion of the business in order to provide greater opportunity for everyone to experiment with this new way of smoking.
We are committed to providing our customers with a friendly and effective service, we listen to them and we worry because we have been in their same situation, we before them.
The first store opens in 2012, we immediately expand our business in Italy through the franchising formula, after a couple of years we decide to focus on online business, we close almost all the shops except the two main ones in Rome and we develop our first site internet for distance marketing, today our online audience has about 50,000 satisfied customers and the growth rate, thanks to word of mouth, sector forums, social etc, is about 2000 new subscribers per month.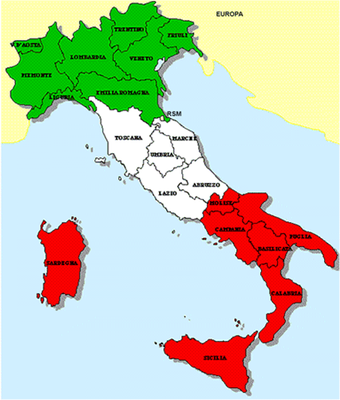 Which products and brands can be purchased?
On our website you can buy products of the most important brands in the industry; Joeytech, kangertech, eleaf, smok, justfog, Goddess, Flavouart, enjoy, t-juice, elixir the steamer, lord hero, aimed at the majority of users.
Our passion has spurred us to look around the world for products, materials and liquids for the most demanding vapors to the point of becoming a point of reference in Italy for those who have made a vape of the vape, and if something we have not managed to find it, we created it, our brands were born:
Galactika, high-level production hardware (electronic and mechanical mod box and atom bottom feeder),
King Kong, a range of concentrated flavors produced using quality and certified raw materials,
Lord Hero, another line of flavors concentrated by the most complex recipes aimed at "fine palates",
Azhad's, a line of liquids and tobacco flavor concentrates, produced by extracting the aroma from tobacco leaves, for those who do not want to give up the sensations of the traditional cigarette we are looking for the best for our customers
What promotions can customers count on? (discount codes, sales, outlets, etc.)
Through our communication channels, cyclically, we propose to our customers, discount codes of the duration, normally, of the weekend, the value of A minimum of 5% to get a 15% discount on the whole catalog.
On our site there is also an "outlet" section where we insert end-of-line products at advantageous prices.
What payment methods can I use?
Purchases made on our website can be paid securely by credit card (including prepaid) through the Paypal circuit, by bank transfer and by payment on delivery.
How do shipments, returns and customer service work?
The service of returns and the right of withdrawal meet all the regulations envisaged for distance selling, however we try to resolve any problems with direct contact with the customer.
Our customer service can be reached through all the communication channels available, mail, phone, social, and recently a dedicated number was activated for communications via whatsupp..che is having an excellent response!
What other services can the customer count on?
The customer can always count on the expertise of our employees for technical and usage issues.
Do you have a newsletter? What advantages does the subscription offer?
We already have a newsletter for about 30,000 users, through which they can learn about news, initiatives and any discount codes. When registering, a 10% discount code is automatically issued.
Stop smoking and start vaping ....... This is the Smo-kingBest Brand in Italy Ecigarette Electronic!!
From 2018 Smoking Franchasing is located in the best Italian cities and is always looking for more stores and corners to develop the Franchasing brand at its best. The next openings of electronic cigarette shops are in Syracuse, Taranto, Brescia, Potenza, Andria, Pomperi, Brindisi, Lecce, Chieti, Vasto, Bari Gallipoli ... in All the best cities you will find our products Atomizers, Liquids, Flavors, Accessories, complete kits
If you can not find our shop in your city, you can buy CLIKKANDO online on the image and in less than 24H you will receive your electronic cigarette in your Italian city without shipping costs and for Cigarette Telephone Assistance call 06-45448921
Vaporizer anavabile online Grow Shop for Marijuana and Cannabis