WICK'N ' VAPE Cotton Bacon V2
WICK'N ' VAPE COTTON BACON V2
Smo-Kinghop Electronic cigarette shop specializing in the sale of atomizers, resistors, ready liquids, flavour, accessories and regeneration kits.
local_shipping FREE Shipping to Italy for orders with higher price than 49.90€ shipped with GLS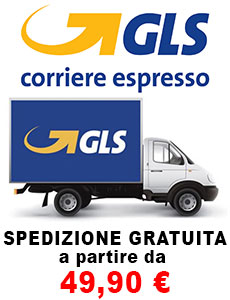 Your order will be processed within 24/48 hours

In case of assistance for the product contact the number +39.0623231549
Description
Cotton Bacon Bits V2 10 grams
 

Wick N Vape Cotton 10-gram Bacon Bits V2 is the only cotton that does not contain cotton but rather is a wick prepared with fibers that do not alter the taste and taste of our liquid.
The simple cotton warming emanates its built-in odor that changes the taste of the aroma present in our liquid.
Normal cotton, in addition to altering the taste, loses thin filaments that spoil our good svapata making us lose taste and pleasure.
The Cotton Bacon Bits has all the characteristics to evaporate the liquid without any inconvenience that will make us renounce our vaping.
Distinctive features of the Cotton Bacon
The 10 gram Cotton Bacon Bits V2 can be purchased at a very low cost compared to its benefit.
Cotton Bacon is the wick for those looking for the wich without the smell of cotton, it is extremely clean and disinfected.
Cotton Bacon Bits does not contain chemicals, pesticides or natural oils because of this it is odorless.
The wick in question is absorbent and resistant to heat so there is never the risk of vaping the liquid with a burning smell but you will only feel the original taste to get a healthy and excellent vaping.
How to best use Wich N Vape cotton
To make the best use of the electronic cigarette, use suitable cotton that does not alter the taste of our liquid.
Wick N Vape Cotton 10-gram Bacon Bits V2 is one of the best wich on the site.
To insert the cotton well you have to roll it up and then insert it into the atomizer, being very careful not to touch it with the edges of the same.
Data sheet