Galactika Fly Mach 1 Atomizer
Galactika Fly Mach 1 Atomizer
The new Bottom Feeder Atomizer by Galactika Mod is finally available. A new MTL Atomizer designed for all Mouth to Lung lovers. Do not miss the chance to try this new Atom.
Your order will be processed within 24/48 hours

In case of assistance for the product contact the number +39.0623231549
Description
Galactika Fly Mach 1 Atomizer
Galactika Fly Mach 1 Atomizer Available the new Atomizer dedicated to the Cheek Shoot made by Galactika Mod. A Bottom Feeder Atomizer ready to amaze. After the great success of Mcfly 14 and Mcfly 18, Galactika returns with an MTL Atomizer that has maintained all the merits of previous Atomizers and brings with it several innovations. Are you ready to mount it on your Box Bottom Feeder?


The New Fly Mach 1 is an 18mm Bottom Feeder Atomizer that brings air to the Coil from below, all this to further improve the Aromatic Yield. In addition within the package are already included 3 Cap of different materials.

The Cap contents inside the package are in Ultem, Pmma and Delrin. Each Cap has a different air hole to meet all lovers of the Cheek Blow. In addition, each Cap has a different air hole to allow everyone to adjust the shot to their liking. In addition, each Cap has its own Dedicated Drip Tip.

Inside the package, in addition to the Fly Mach 1 and all the Cap, are included all the Spare Parts and an Aesthetic Ring 22/18.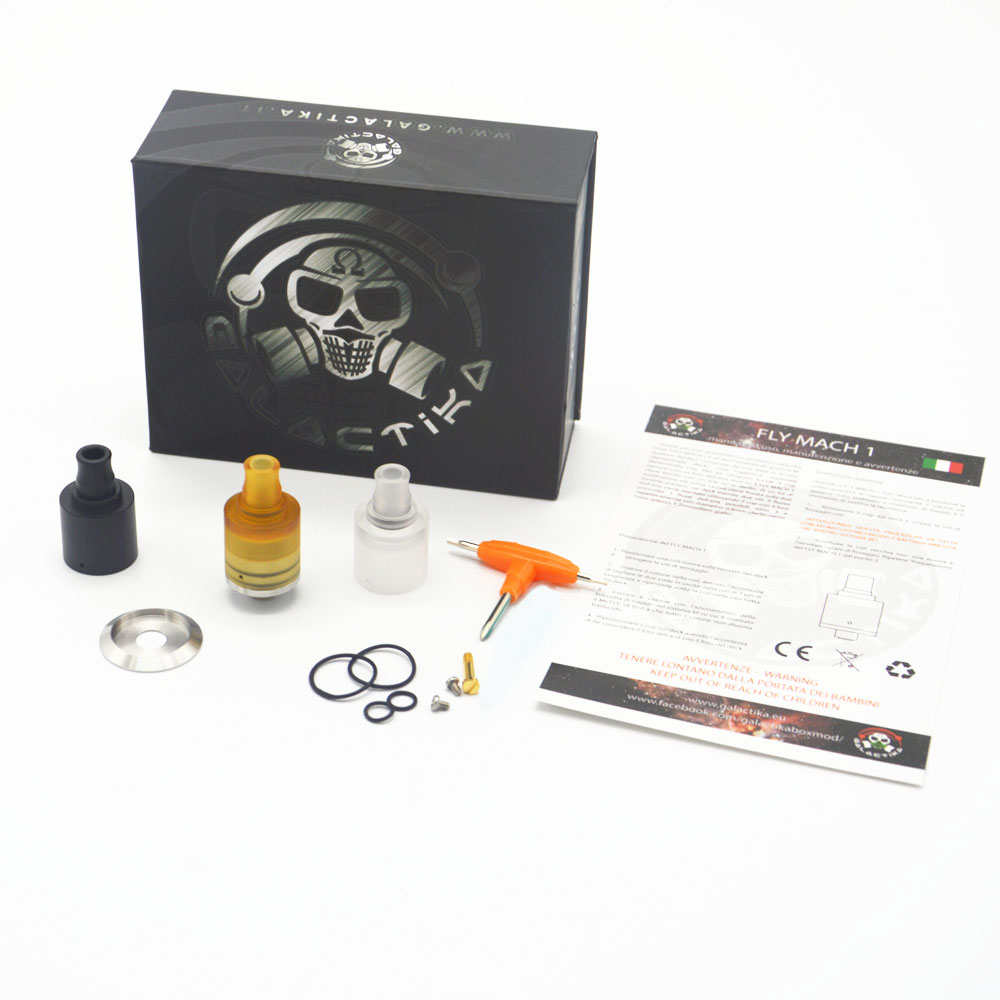 Match a new H75c to your Atomizer.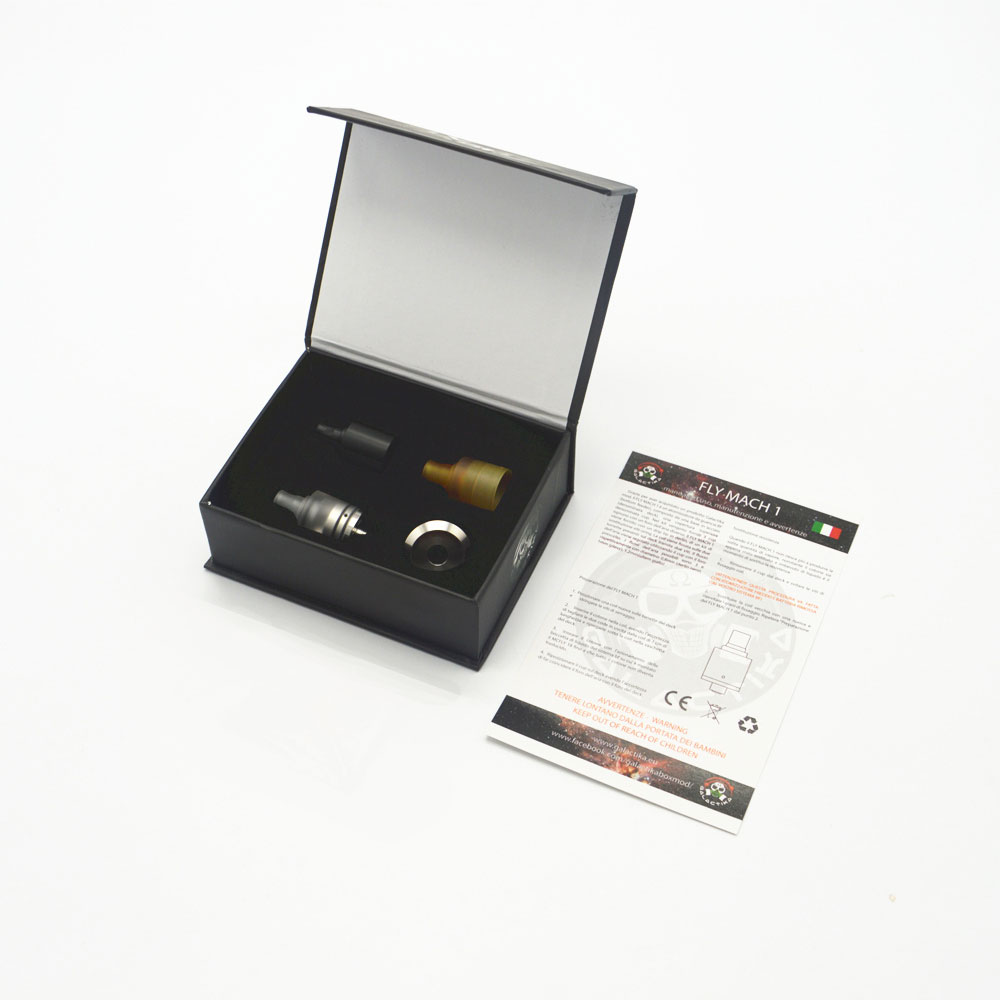 Data sheet
You might also like