H45 Rip Trippers Edition Complete Kit 1400mAh Geekvape
H45 RTE il nuovo Kit Completo Aegis Hero 2, realizzato da GeekVape in collaborazione con lo Youtuber Rip Trippers, Kit con Batteria Integrata 1400mAh e pod da 4ml, perfetto ed ideale per Smettere di Fumare e iniziare a Svapare Liquido Sigaretta Elettronica. La RIP TRIPPER EDITION nasce nella colorazione: RED WHITE. Compatibile con tutte le resistenze Serie B di Geekvape.
Your order will be processed within 24/48 hours

In case of assistance for the product contact the number +39.0623231549
Description
H45 Rip Trippers Edition Complete Kit 45W Geekvape

H45 Rip Trippers Edition Complete Kit 45W Geekvape  Acquista da Smo-King il Kit Completo h45 Rip Trippers Edition, prodotto da Geek Vape e Rip Trippers, è una Sigaretta Elettronica molto seplice da utilizzare, con Inclusa da 1400mAh e con ottime prestazioni a livello di Aroma. h45 RTE ha una capacità di Liquido per Sigaretta Elettronica pari a 4ml ed è perfetta per lo Svapo da Polmone DTL. Consigliata per Fumatori che vogliono Smettere di Fumare ed entrare nel mondo dello Svapo.
H45 RTE POD MOD

H45 RTE Pod Mod è una sigaretta elettronica dalle piccole dimensioni, ma dalle prestazioni eccellenti, un Kit Completo con una Pod da 4ml rinnovata, con comodo sistema di riempimento dall'alto ed un Design a prova di perdita. H45 possiede una Batteria 1400mAh Integrata, con un Display da 0,96", in grado di controllare il valore resistivo e tanto altro. La Pod H45 Rip Trippers Edition è inoltre compatibile con tutte le Coil Serie B di Geekvape come la 0,4Ohm e la 0,6Ohm.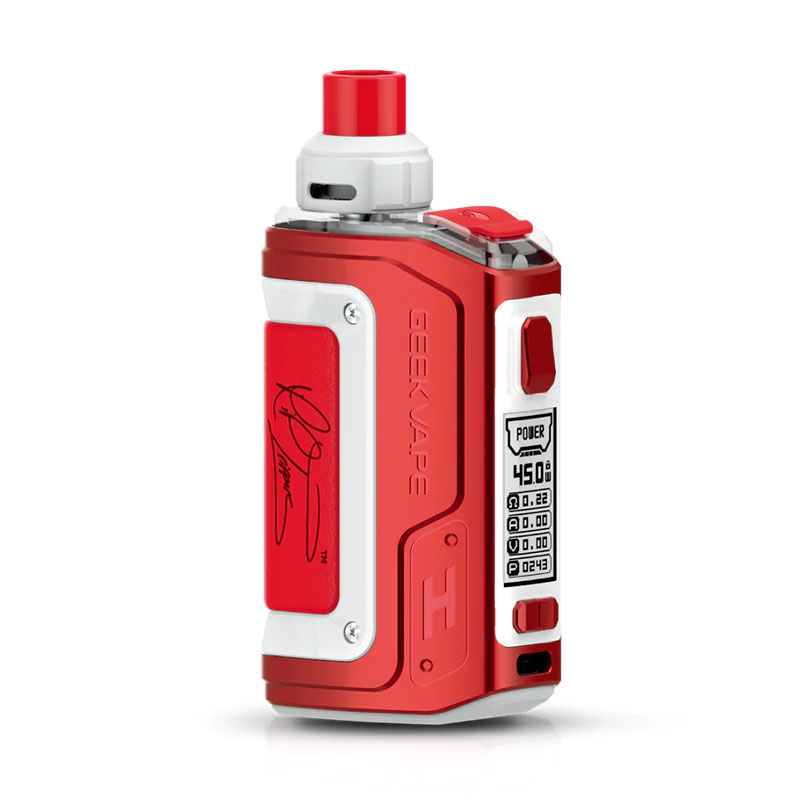 Data sheet