Ursa Nano S Pod Mod 800mAh Lost Vape
Ursa Nano S is the brand new 16W Pod Mod, another totally renewed version of the famous Ursa Nano, born in the Lost Vape house, with an attractive design and fast charging through the 800mAh integrated battery, ideal for quitting smoking, vaping with your favorite Electronic Cigarette Liquid. Available in the new colors: FULL BLACK, STONE GRAY, LEMON YELLOW, BABY BLUE, CORAL PINK, VIOLET PURPLE, MINT GREEN, ROSE RED, BERRY BLUE AND CYAN ORANGE.
This Pod Mod is also compatible with the Ursa 2.0 Cartridge with Interchangeable Resistance
Your order will be processed within 24/48 hours

In case of assistance for the product contact the number +39.0623231549
Description
Ursa Nano Pro Pod Mod Full Kit 900mAh by Lost Vape
Ursa Nano Pro Pod Mod 900mAh Lost Vape  Buy the new Ursa Nano S from Smo-King, it is the new Pod Mod with soft leather covering that contains all the best of the Ursa project, made by LostVape, ideal for MTL Cheek Vape, with a maximum power of 16W , powered by 800mAh built-in battery. Ursa Nano S is another improved pocket version of the famous Ursa, an innovative Complete Kit, compatible with all Ursa cartridges.
URSA NANO S POD KIT
Ursa Nano S Pod Kit is the new Pod Mod in the Lost Vape house, a new Cigarette with an attractive design, with a soft rubber coating, to make it more resistant to shocks, with automatic and adjustable shooting, with double cartridge, perfect for quitting Smoking with Built-in 800mAh Battery and a Maximum Power of 16W. The Ursa Nano Pod has an Electronic Cigarette Liquid capacity of 2.5ml with an integrated Resistance of 0.8Ohm, to guarantee a slightly airy MTA shot and large vapor production.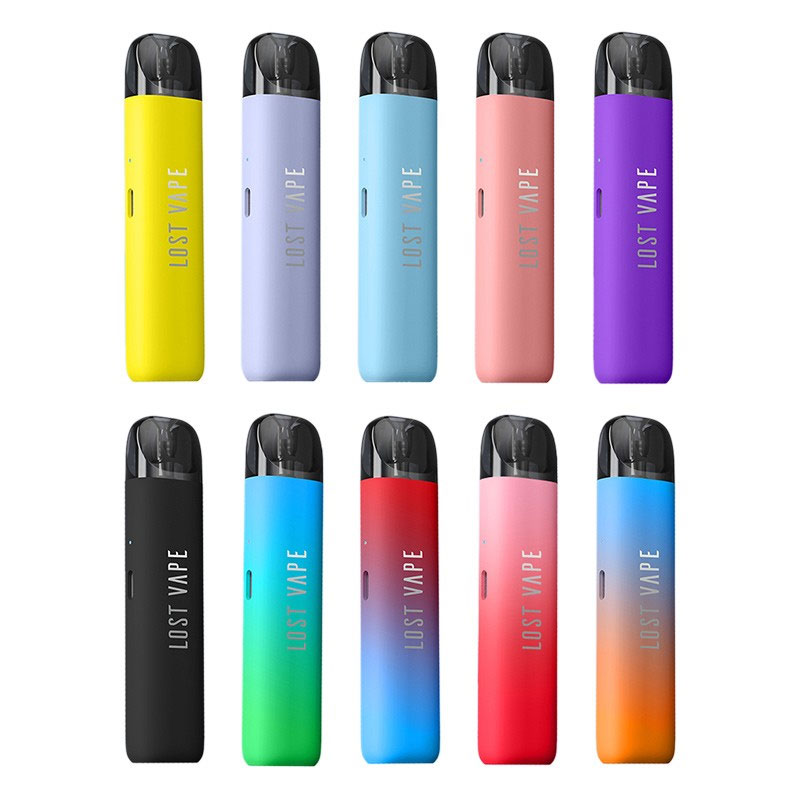 Data sheet