Moti X Pod Mod 2000mAh Moti
Moti X the new 40W Complete Kit, with 4ml Pod and Mod with 2000mAh Integrated Battery, a Pod Mod with a Modern and Compact Design, with an elegant partially transparent body, a Futuristic Design created by Moti, ideal for quitting smoking , to be vaped with your favorite Electronic Cigarette Liquid. Color available: GUNMETAL GRAY AND GALAXY SILVER.
Your order will be processed within 24/48 hours

In case of assistance for the product contact the number +39.0623231549
Description
Moti X Pod Mod 2000mAh da 40W by Moti
Moti X Pod Mod 2000mAh Moti Buy the new Moti X Electronic Cigarette from Smo-King, a Complete Kit also with a futuristic Design with a partially transparent body, made by Moti. This Pod Mod Moti X is powered by a 2000mAh battery and is ideal for Quitting Smoking with a deliverable power of 40W; The Pod has an Electronic Cigarette Liquid Capacity of 4ml supplied with the 0.35hm Mesh X35 Resistances.
MOTI X KIT MOTI
Moti X is a Complete Kit with a modern and compact design with transparent parts, to let you admire all the internal circuits; Moti X made by Moti has a maximum power of 40W, compatible with Resistance X35. Moti X has a 2000mAh Integrated Battery and houses a 4 ml Pod, an Integrated Drip Tip and turns out to have an excellent Aromatic, Full and Creamy Yield, with a comfortable 0.96 inch Display, very intuitive which will show all the necessary information.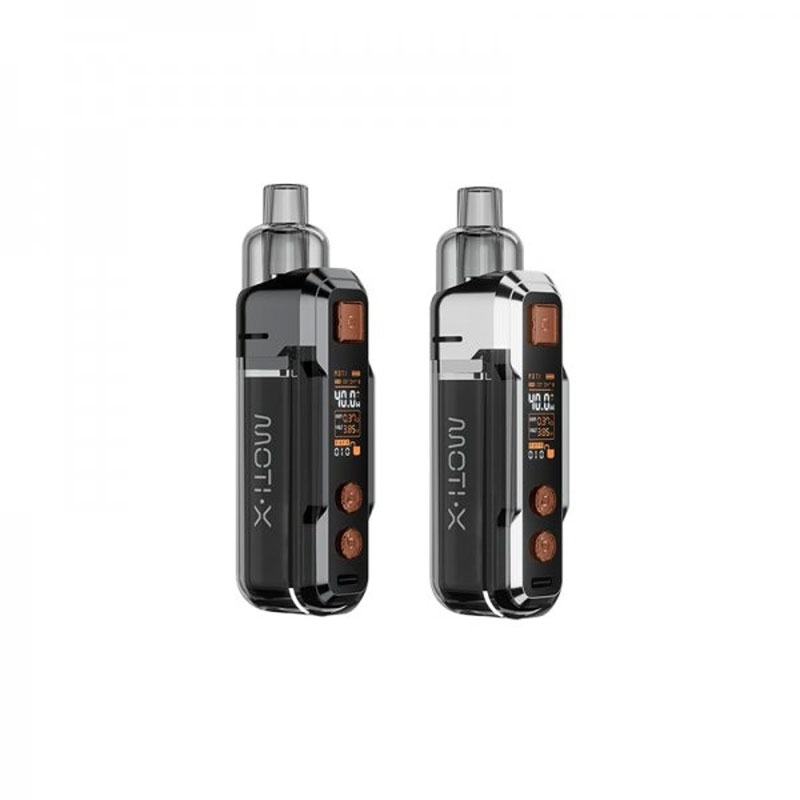 Data sheet