Officine Svapo Western Poncho Aroma 10 ml
Officine Svapo Western Poncho Aroma 10 ml
Your order will be processed within 24/48 hours

In case of assistance for the product contact the number +39.0623231549
Description
Officine Svapo Western Poncho Aroma 10 ml
Officine Svapo Western Poncho Aroma 10 ml Available from Smo-King the new Western line of Concentrated Flavors 10 ml, a Line of Tobacco Flavors produced by Officine Svapo & The Flavourist. A line of flavors for Electronic Cigarettes that stands out for its elegance and care in the use of Tobacco. These fantastic aromas are inspired by the world of cinema, but to pay homage to the great Sergio Leone, they are mainly inspired by the Western genre, recreating with these liquids flavors, sensations and rustic, raw and wild atmospheres.
PONCHO
Poncho, made by Officine Svapo is an Enveloping Aroma, in Concentrated Aroma format 10 ml. A Tobacco Liquid with a strong but delicate taste of precious and full-bodied Tobacco from Verona.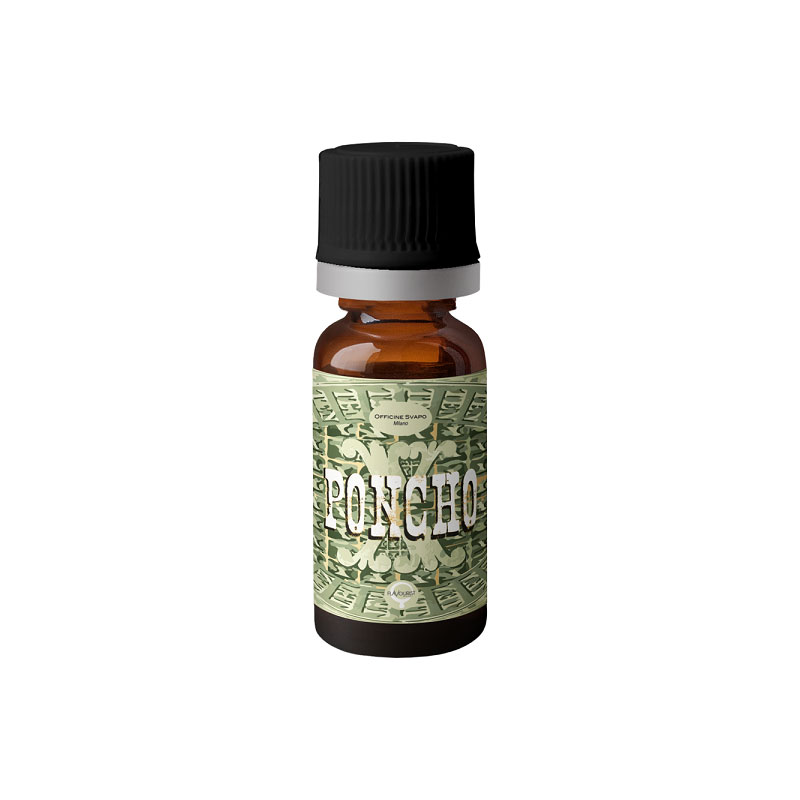 CONCENTRATED AROMA DILUTION
All the aromas of Officine Svapo need the right dilution and the right maturation to be enjoyed inside the Atomizer. The recommended dilution is between 10% and 15%. You can get to 20% only if you want to prepare a tasting liquid. After diluting your aroma in the Neutral Base, you will have to wait a period of time between 10 and 15 days. In this way, your Liquid for Electronic Cigarette will reach the tobacco aroma maturation to be appreciated.
Data sheet
Destra