Base FULL PG 10 ml Nicotine TNT Vape
BASE FULL VG is a VEGETABLE GLYCERINE with 20mg NICOTINE, ideal for creating your favorite Liquid and Electronic Cigarette, in 10ml Aroma format made by TNT Vape.
Imposta di Consumo Inclusa
Your order will be processed within 24/48 hours

In case of assistance for the product contact the number +39.0623231549
Description
Base FULL PG 10 ml Nicotine TNT Vape
Base FULL PG 10 ml Nicotine TNT Vape
Available from Smo-King at the best price online, the new decomposed Base for Electronic Cigarettes, already containing 20mg Propylene Glycol and Nicotine.
A Base made by TNT Vape for a simple Vaping, which you can add as it is to your favorite Electronic Cigarette Liquid.
BASE FULL PG 10 ML
Full PG Base in 10 ml format, including Nicotine 20mg, to quickly prepare your Decomposed Liquids so that you can fully enjoy your Electronic Cigarette. Propylene Glycol is a fundamental component to be able to create your Liquids, it is the component that allows the Ecig to produce steam.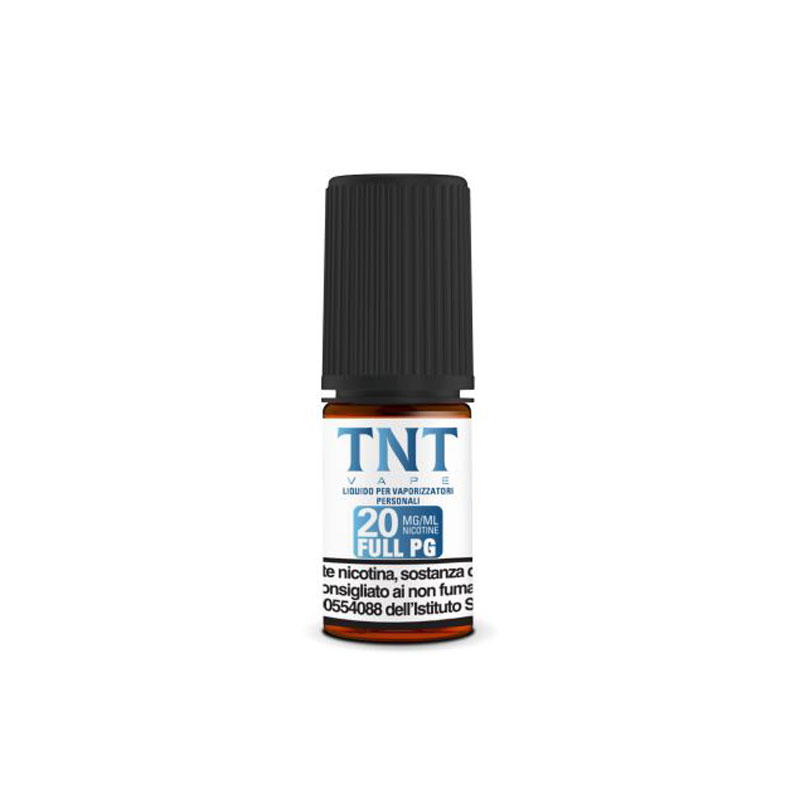 Data sheet