Caliburn AK3 Complete Kit 520mAh Uwell
Caliburn AK3 is a wonderful Complete Kit with 520mAh Integrated Battery, made by Uwell. the 13W Caliburn AK3 Pod Mod comes with a small, compact, elegant and ultra-light design, only 36g. Available colors: BLACK, GOLD, RED, SILVER AND GRAY.
Your order will be processed within 24/48 hours

In case of assistance for the product contact the number +39.0623231549
Description
Caliburn AK3 Complete Battery Kit 520mAh by Uwell
Caliburn AK3 Complete Kit 520mAh Uwell Buy the new Caliburn AK3 Complete Kit from Smo-King, produced by Uwell, an Electronic Cigarette, small in size and very light but with excellent performance; a compact and simple to use Pod Mod, designed for beginners, but with excellent performance in terms of Aroma and Flavor. Designed to better enjoy your Electronic Cigarette Liquid with its 520mAh Integrated Battery. Recommended for smokers who want to quit smoking and enter the world of vaping.
CALIBURN AK3 POD MOD UWELL
Uwell's Caliburn AK3 Pod Mod adopts an arc design, slightly curved on one side of the Mod, which makes it elegant, compact and ergonomic. AK3 Complete Kit has a 520mAh Integrated Battery with a maximum power of 13W; the Caliburn Pod system, on the other hand, has a liquid capacity of 2 ml and houses Pods from the A3 Pod series inside. Finally, this pod is supplied with a special silicone cord, very useful for hanging it around your neck and always carrying it with you.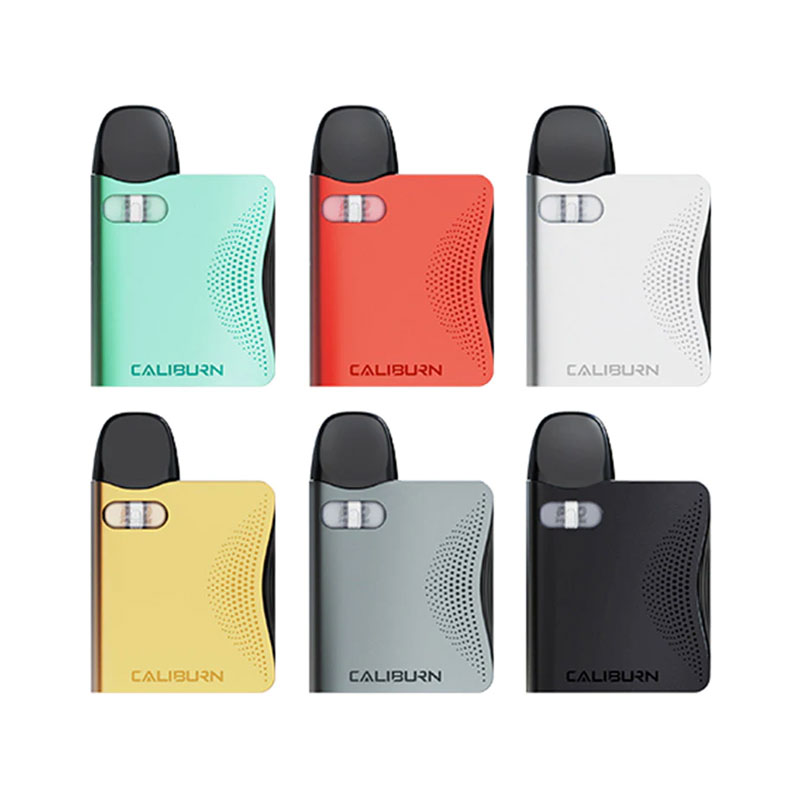 Data sheet