Wotofo Profile RDTA Tank
Wotofo Profile RDTA Tank
Wotofo Profile RDTA Tank Available from Smo-King the new version of the Profile RDA, the Profile RDTA of Wotofo. An Mesh Atomizer for Electronic Cigarette, developed to obtain a greater and better aromatic yield. An Flavor Chasing Atomizer, which thanks to its new 4 stainless steel wicks, will have a greater absorption capacity of Electronic Cigarette Liquid.
Your order will be processed within 24/48 hours

In case of assistance for the product contact the number +39.0623231549
Description
Wotofo Profile RDTA Tank
Wotofo Profile RDTA Tank Disponibile da Smo-King la nuova versione del Profile RDA, il Profile RDTA di Wotofo. Un Atomizzatore a Mesh per Sigaretta Elettronica, progettato per ottenere un maggiore e migliore resa aromatica. Un Atomizzatore da Flavor Chasing, che grazie ai suoi nuovi 4 stoppini in Acciaio Inox, avrà una capacità maggiore di assorbimento di Liquido Sigaretta Elettronica.
PROFILE RDTA
RDTA profile, a difference from the previous profile, has 4 stainless steel wicks, which in addition to providing a greater absorption capacity, also including electronic cigarette liquids from the bottom up, including the supply of cotton consumption. This tank is powered by NexMesh, so it will be easy to mount any type of coil and make the most of the revolutionary mesh system of this Atomizer. In addition, this fantastic atomizer, can easily switch to an RDA.

Available in 6 different colors.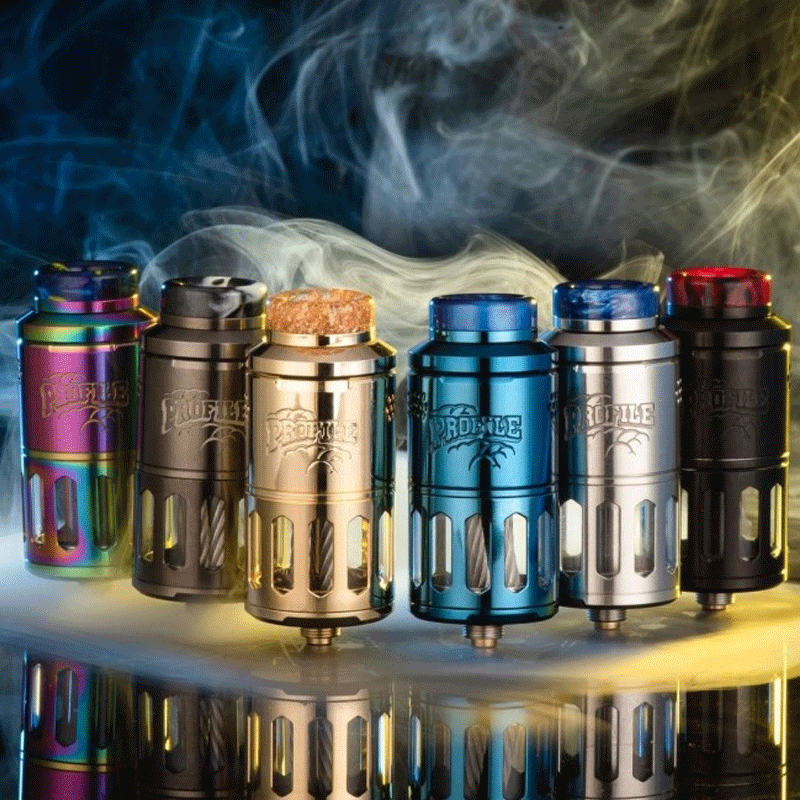 CARATTERISTICHE:
Dimensioni: 25x52,7mm

capacità: 6,2ml

materiale: PCTG

gamma potenza: 60-80W

potenza: 70-75W

mesh coil supportata: a maglia singola, a filo singolo o doppio

4 Stoppini in Acciaio inossidabile

alimentato da tecnologia NexMesh

passa ad RDA

presa d'aria laterale a nido d'ape regolabile
CONTENUTO DELLA CONFEZIONE:
x1 Wotofo Profile RDTA

x1 nexMESH Clapton Ni80 + A1 0.20 ohm

x1 nexMESH Extreme A1 0,16 ohm

x1 nexMESH Turbo A1 0,13 ohm

x2 Graffetta con cornice Clapton Ni80 0,33 ohm

x2 Striscia di cotone spesso 6 mm

x2 Striscia di cotone spessa 3 mm

Wick x6 in acciaio inossidabile (4 preinstallati + 2 ricambi)

x1 Strumento rifilo coil

x1 Strumento di piegatura a maglie

x1 Adattatore RDA

x1 Cacciavite a croce

x1 Chiave a brugola

x1 Borsa accessori

x1 Manuale dell'utente
Data sheet
You might also like