Minifit S Plus Complete Kit 650mAh Justfog
Minifit S Plus is the new Pod Mod heir to the famous best-selling Pods in the world of Vaping, made by Justfog, a Complete Kit with a Practical and Elegant Design, but with an Integrated 650mAh Battery, ideal for Vaping Liquids Electronic Cigarette in MTL and for Stop smoking. Minifit S PLUS Complete Kit with 1.9ml Pod and 0.8Ohm Integrated Resistance. AVAILABLE IN THE COLORS: CHARCOAL, ORANGE, OCEAN AND LIME.
Your order will be processed within 24/48 hours

In case of assistance for the product contact the number +39.0623231549
Description
Minifit S PLUS Pod Mod Complete Kit by Justfog
Minifit S Plus Complete Kit 650mAh Justfog Buy the brand new Minifit S Plus Complete Kit from Smo-King, after the great success of the Minifit and Minifit S Kit, which has resulted in great success in the world of Electronic Cigarettes. Minifit-S PLUS is a Pod Mod with an Ergonomic Design, with Integrated 650mAh Battery, perfect for vaping with your Electronic Cigarette Liquid and for Quitting Smoking .
MINIFIT S PLUS POD MOD
Minifit S Plus Pod Mod is the portable cigarette made by Justfog, heir to the famous Minifit S Pod Mod, in fact it maintains the same characteristics, with the only difference that it has a 650mAh Integrated Battery, aesthetically larger and weighs only 33g. Thanks to its refillable Pod with 0.8Ohm Integrated Resistance, you can use any Electronic Cigarette Liquid and every time the Resistance is exhausted you will simply replace the entire tank. Easy, Quick and Practical. The 650 mAh Integrated Battery, combined with the 12W Power and the 1.9ml Tank will allow you to cover most of your day.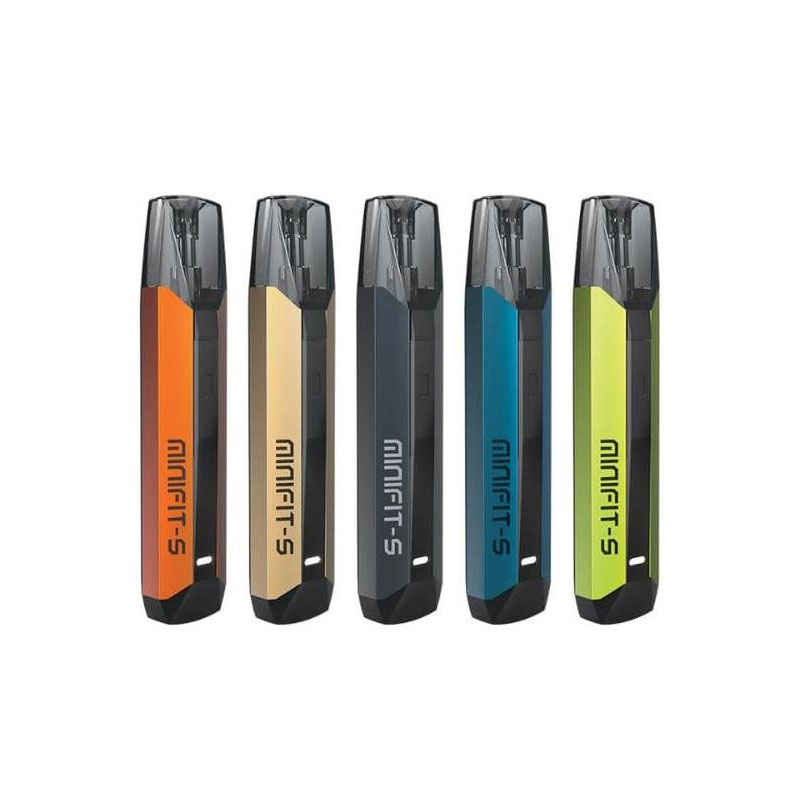 Data sheet